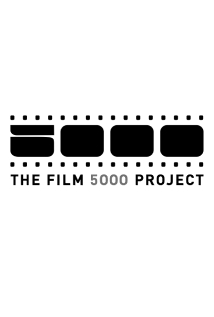 Whiskey Tango Foxtrot is a wartime comedy/drama based on journalist Kim Barker's memoir The Taliban Shuffle: Strange Days in Afghanistan and Pakistan. Tina Fey plays a fictionalized version of Barker named Kim Baker, a small time, New York-based lifestyle reporter who takes on a short-term assignment as a war correspondent in Afghanistan during "Operation Enduring Freedom." Despite the danger and disorder of her new surroundings, Kim discovers she likes covering the war and feeds off the adrenaline generated by getting exciting and occasionally important stories. She stays in Kabul for years beyond her original assignment, even after the US moves on to Iraq and most Americans all but forget about Afghanistan.
Directors Glenn Ficarra and John Requa (I Love You Phillip Morris, Crazy, Stupid, Love, and Focus) and screenwriter Robert Carlock (former show runner for Fey's acclaimed sitcom 30 Rock) do a fine job of constructing a compact narrative that flows well and provides plenty of space for humor and commentary. But the film never digs deeply into any of its inherent issues or themes. It would be crazy to expect a contemporary wartime comedy on the level of Robert Altman's M*A*S*H (1970)—studios are way too careful these days to let something that raw and undiluted escape into theaters without full vetting, polishing, and dumbing down to appeal to the broadest possible audience.  But it wouldn't be too much to expect a film along the lines of Barry Levinson's Good Morning, Vietnam (1987).  Indeed Whiskey Tango Foxtrot does bare many similarities to that picture, which earned Robin Williams a Best Actor nomination. Both movies are star-vehicles for talented comedians with serious acting aspirations. Both are based loosely on actual people who served during the early stages of a major war. And both use memorable supporting characters for both broad comic effect and to make their more serious underlying points.
But nothing about Whiskey Tango Foxtrot stays with you. Like most contemporary TV sitcoms, including 30 Rock, it's enjoyable to watch but completely forgettable once its over. And a movie about the war in Afghanistan shouldn't be just a pleasant distraction.  This story had the potential for a film with real teeth, and I think Fey could have pulled it off.  She is a solid screen presence, a skilled writer, and sharp, politically minded individual. But the filmmakers—including producer Lorne Michaels (who has done all of Fey's non-creative heavy lifting since she was head writer on Saturday Night Live)—don't seem interested in challenging the audience. The picture has no point of view and provides no insights. All it makes you think about is how we wish Tina Fey would take some real risks with her career.