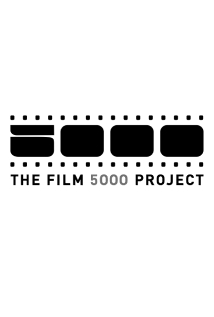 Franz is prolific writer/director François Ozon's loose adaptation of the 1930 play L'homme que j'ai tué by Maurice Rostand—and the subsequent 1932 American film adaptation by Ernst Lubitsch Broken Lullaby. It tells the tale of a young Frenchman (Pierre Niney) just after WWI, traveling to Germany to meet the fiancée (a luminous Paula Beer) and parents (Ernst Stötzner and Marie Gruber) of a fallen German soldier whom he claims to have known in Paris. The story offers considerable emotional and narrative space for three of Ozon's favorite themes: the complexities of friendship, women's individual empowerment, and, most significantly, the comfort that fiction can offer in times of despair. Where Lubtich created an overtly antiwar melodrama with a romantic subplot, Ozon's picture is a romance, a mystery, and a tragedy with subtle political undertones.
For the first half of Frantz, Ozon transforms the structure and themes of Broken Lullaby while remaining remarkably faithful to the original plot. Always one to enrich his narratives with ambiguity, here he reinvents his source material by holding back key information and adding a completely original second half. But fans of this impish auteur, who think they may be able to guess where his new ending will go based on his previous work, will be surprised.
The subject, tone and style of Franz are unexpected for a filmmaker not known for historical period pieces. His most acclaimed movies are dark contemporary musings on pathology, sex, and deception—Under the Sand (2000), Swimming Pool (2003), In the House (2012), and Young & Beautiful (2013)—and broad, mischievous comedies like 8 Women (2008) and Potiche (2010).  But the inherently playful French writer/director, who enjoys tricking his viewers, deftly adapts this somber material into an absorbingly serious and dramatic picture, with many sequences that stick with you weeks after seeing the film. One of the most memorable features characters singing the French national anthem. The use of "La Marseillaise" here is almost as powerful as the iconic scenes we all remember from Casablanca, but designed to have the opposite effect.
Perhaps the only indulgent aspect of the movie is the decision to shoot in black & white (or rather digitally desaturated monochrome) and dissolving into color whenever characters find moments where they can forget their troubles.  But this overt technique helps to subtly reinforce the picture's most fascinating theme—that lying, or embracing a falsehood, is not always a bad thing, and can sometimes be the only way to heal emotional wounds.
Twitter Capsule:
Ernst Lubitsch's nearly forgotten post-WWI romantic drama Broken Lullaby is brilliantly reimagined by François Ozon, who forgoes most of his usual tricks to explore the value of secrets and lies.