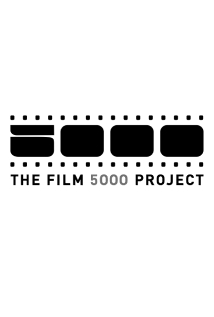 With The Handmaiden, cinematic stylist and provocateur Park Chan-wook (Joint Security Area, Sympathy for Mr. Vengeance, Oldboy) crafts his most restrained and perhaps most crowd-pleasing film to date.  After directing his first English-language picture, the disappointing Stoker and producing the much loved (but overpraised) sci-fi thriller Snowpiercer (both in 2013), Park returns to his native South Korea to make this irresistible erotic psychological thriller.  Adapting Welsh writer Sarah Waters novel Fingersmith (2002), and transporting the action from Victorian era Britain to 1930s Japanese-occupied Korea, Park and co-screenwriter Chung Seo-kyung capitalize on the formal constraints of their historical setting to tell a distinctively modern, non-linear, sexually explicit tale of double dealings and unexpected loyalties.
Kim Tae-ri plays Sook-Hee, a pickpocket enlisted by a Korean con man posing as a Japanese count in order to scam a rich book dealer. Sook-Hee is tasked with serving as handmaiden to the nobleman's niece, Hideko (Kim Min-hee) and helping to persuade her to marry the fake count, who plans to abscond with her inheritance. Many twists and turns ensue—all totally credible in the context of the narrative. The film is told in three installments; each from a different point of view, each covering some of the same ground and then moving the story forward, and each filling in key information left out of the previous chapters. It's an entirely justified and satisfying use of an episodic structure that doubles back on itself—the kind of cinematic storytelling that devolved into an overused gimmick in the post-Pulp Fiction 1990s. 
Park employs his usual mastery of composition, color, and editorial dexterity, but The Handmaiden is practically devoid of his signature ultra-violence. The exuberant cruelty that highlights most of his movies is internalized in this carefully controlled period piece. And in lieu of elaborately crafted depictions of brutality, The Handmaiden delights in rousingly graphic portrayals of sex. But these charged scenes of frenzied lovemaking feel neither gratuitous nor pornographic because they take the viewer straight to the heart of the film's themes of female empowerment and patriarchy toppling.  Thus Park succeeds in creating a flagrantly male gaze based piece of erotica that tells an unabashed neo-feminist story with winning characters and captivating plot construction that should enchant a wide range of viewers.