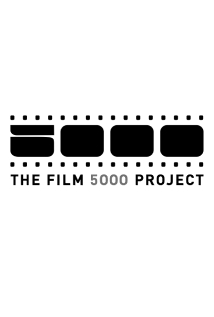 The Son of Joseph is the latest feature from the American-born French filmmaker Eugène Green.  The story centers on a 15-year-old Parisian named Vincent (Victor Ezenfis).  His mother Marie (Natacha Régnier) insists that he has no father, but dissatisfied, Vincent embarks on a search that leads him into the publishing world—populated by extreme characters wonderfully played by Mathieu Amalric, Maria de Medeiros, and Julia de Gasquet—and into a relationship with a soft-spoken man named Joseph (Fabrizio Rongione) who becomes a father figure.
Those familiar with Green's work, particularly his previous narrative feature LA SAPIENZA (2014), will know not to expect a typical French coming-of-age tale. But we might not expect to discover such an entertaining and funny movie that is every bit as intriguingly cerebral as the rest of his oeuvre.  As a director, dramatist, and educator, Green has encouraged a revival of French baroque theater technique with its formal staging and precise declamation. His mannered approach to language, performance, and filmmaking may put off some audiences as stiff and slow, but those willing to settle into this ceremonious technique will find it refreshing and often mesmerizing.
Green constantly reminds us—through his controlled visual compositions, affected presentational acting, and frequent allusions to classical art and artistic concepts—that his movies are representational works. We are meant to view them the way we look at painting or architecture.. This cinematic method is the direct counterpoint to that of his contemporaries Jean-Pierre and Luc Dardenne, the acclaimed Belgian writer/directors who strive for documentary-like realism with raw, naturalistic performances. I was surprised to see the Dardenne Brothers are co-producers of The Son of Joseph, but while their style differs from Green's, many of their recurring themes and the moral or religious elements align in compelling ways.
The theological references in The Son of Joseph are hardly subtextural. Green divides the film into chapters, with each given a Biblical title. But, like so much of the movie, this potentially pretentious choice has the unexpected effect of lightening the tone. Green's allusions to spirituality, religious convictions, and exploration of faith help push this ostensibly heavy drama into the realm of social satire and occasionally even farce.  Thus The Son of Joseph is Green's most accessible narrative feature to date.
Much credit goes to the terrific cast, who all feel united and unrestricted within the archaic style of the filmmaker's universe. Newcomer Victor Ezenfis creates a deeply sympathetic portrait of a typical sullen teenager. Mathieu Amalric (well known for both French art-house pictures like Ma Vie Sexuelle and The Diving Bell and the Butterfly and for American blockbusters like Munich and Quantum of Solace) discovers myriad opportunities for broad comedy within the film's artifice-driven confines.  But it is La Sapienza star and Dardenne Brother's regular Fabrizio Rongione (Rosetta, L'Enfant, The Kid with a Bike, and Two Days, One Night) and the luminescent Natacha Régnier (François Ozon's Les amants criminels, Chantal Akerman's Tomorrow We Move, and Costa-Gavras's Capital) who effortlessly convey the power of the director's most unusual signature. Shooting on 35mm in unblemished, brightly lit interiors and locations, Green photographs conversations between his lead characters in close-ups of his actors often looking directly into the camera. This unnatural framing should be distracting, but with collaborators such as Rongione and Régnier it enables viewers to look past the simple formality of the performances to discover the characters' complex emotional underpinnings.


Twitter Capsule:
Green's most accessible and best film to date. Hypnotic, cerebral, and surprisingly funny.