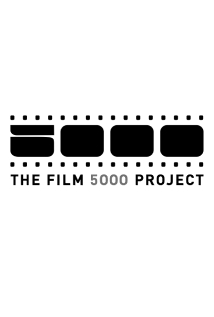 Haitian filmmaker Raoul Peck's American documentary feature I Am Not Your Negro is a tremendous undertaking.  On the surface, this is a biographical portrait of the revered African American novelist, playwright, and essayist James Baldwin, but in its brief 95 minute running time, Peck endeavors to explore the entire history of race relations in the United States from the founding of the nation, through the civil rights era, to our fraught contemporary times. And in many ways, he succeeds.  
Baldwin died nearly 30 years ago, but he still receives the film's sole writing credit. That is because Peck structures his picture entirely around Baldwin's texts. Much of what grounds the narrative comes from notes written in the mid-1970s, when Baldwin was sketching out a book which would tell a racial history of America through the lives and deaths of Medgar Evers, Malcolm X and Martin Luther King Jr. He never completed that book, but his thoughts on those men (whom he knew well) and the letters he wrote to friends and his publisher became the launching place for this movie.  
Peck meticulously edits these writings, and intermingles them with passages from Baldwin's published works—all of which are read by Samuel L. Jackson, as one continuous essay.  Jackson's voice, free of his signature cadence, possesses a directness that makes each word resonate. This mosaic monologue underscores an array of archival footage, photographs, and clips from Hollywood movies that colored Baldwin's view of the world and America's view of itself.  Peck divides the picture into several segments, interspersed with clips of the author himself speaking on talk shows, during book readings, and at other public appearances.
The film successfully weaves together these threads into what feels like a single cohesive dissertation summing up Baldwin's core principles and his articulate understanding of history. It is impossible to miss the takeaways the director wants you to glean from his picture. Still, I wanted Peck to delve deeper at just about every point where a segment ends and moves on to the next. The few details we get about Baldwin's personal life, literary career, and rise to celebrity status make us hungry for more. And, from a film buff's perspective, his views on specific movies (which are occasional expounded upon) seem almost worthy of their own documentary.
But this is not a 14-part documentary series like Eyes on the Prize—this is meditative gaze into the mind of a prophetic man whose words and thoughts are every bit as salient, convincing, and vital today as they were when he wrote or spoke them.  At the conclusion of I Am Not Your Negro I didn't feel I'd gotten to know as much about James Baldwin as I hoped, but I had the disturbing sensation that James Baldwin knew all about me.