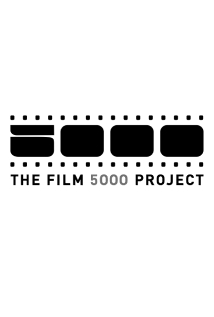 Everybody Wants Some!! is Richard Linklater's "spiritual sequel" to both his seminal 1970's high school period piece, Dazed and Confused (1993), and his acclaimed coming-of-age chronicle Boyhood (2014). The film is set at a Texas college in the early 1980s—about the time when the characters from Dazed would be undergrads. Picking up where Boyhood ends—with a young man arriving on campus for his first year of independence—Everybody Wants Some!! concentrates on the first three days of its central protagonist Jake's experiences at his new school. Jake (Blake Jenner) is an attractive and savvy kid who lands at the unnamed institution on a baseball scholarship. As both a freshman and a pitcher, he must undergo the mild hazing and male-bonding rituals of his fellow teammates, with whom he must also share rather squalid living quarters.
As with Dazed and Confused, this ensemble picture doesn't possess a traditional narrative. Rather, it's a series of scenes contained within a limited timeframe, which cumulatively add up to a nostalgic and authentic recreation of place, era, and stage-of-life. Linklater is one of our best filmmakers when it comes to putting small, genuine moments on screen. Most of his movies are incredibly specific to the time, place, race, gender, culture, and interests of their characters, yet they somehow evoke an encompassing sensation of universality.  I'm sure I would have HATED hanging out with the testosterone-stoked dudes of this picture, yet by the end I was really enjoying their company.
Everybody Wants Some!! probably won't end up a beloved classic like Dazed and Confused—the characters are not as endearing and the style of storytelling is no longer as unconventional or refreshing. But, especially for those of us who came of age during the early '80s, it rings 100 percent true. Granted, I was a about twelve when this story takes place, hardly college age, but nonetheless, I watched the entire picture with a big grin on my face, nodding along with all the songs, turns of phrase, and behaviors depicted on screen. But beyond all the period accuracy of the music, clothing, language, hairstyles, and body mass indexes, there is a more ineffable verisimilitude to this picture. Everybody Wants Some!! just "looks right."  I grew up on the East Coast, not in sunny Texas, but the flat, yellowish hue of this movie looks precisely like my recollections of this time. I don't know what was done in post-production to create this look, but as someone who has constantly complained about the overuse of digital color manipulation in contemporary cinema—last year, pictures like Mad Max: Fury Road, Sicario, and Embrace of the Serpent suffered from so much digital processing that they damaged their ability to immerse me in their otherwise brilliantly visualized environments— whatever was done here drew me in unequivocally.  
There is something incredibly appealing about the modest size of Linklater's productions. So many of them—School of Rock, Bernie, Me and Orson Welles feel like the type of mid-level studio pictures that were made in the '80s and early '90s and have all but vanished now. Yet even though Linklater trades on conjuring up the past, his movies feel utterly contemporary and relevant. With Everybody Wants Some!! he continues to blaze a distinctive path as a filmmaker who understands how to tap into American collective unconscious to create lived-in experiences that feel as much like cherished memories as favorite movies.