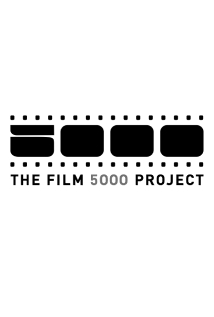 I guess there are some things Emily Blunt can't do. The multi-talented Brit has demonstrated her impressive and surprisingly wide range in film after film these past fifteen years. But even she can't keep The Girl on the Train from derailing. The movie is based on the wildly successful novel by Paula Hawkins, which many reviewers championed as "the next Gone Girl." No doubt producer Marc Platt and DreamWorks have similar hopes for their big-screen version, but the team they assembled to adapt this story cannot craft highbrow pulp like Gone Girl's David Fincher.
Blunt stars as Rachel Watson, a boozy, inebriate alcoholic with a serious drinking problem. If that sentence seems a little excessive and redundant, it's got nothing on the way director Tate Taylor (The Help, Get on Up) shoots his lead actress in the opening scenes that establish her situation. Maybe the only way to make someone as poised and elegant as Blunt look like a sad, broken, drunk is to place the camera two inches from her face and drill down into her pores, but this approach prevents the actress from conveying any thought, behavior, or emotion with subtlety—even blinking feels like overacting. This shooting style is paired with a seemingly endless voiceover exposition to let us know right off the bat that this is going to be one of those mystery thrillers that will patronizingly explain everything to us as it goes along.
The other two women at the heart of this story also narrate, and are also shot in the same frustratingly ultra-close-up style. Rebecca Ferguson plays Anna Boyd, the woman Rachel's ex-husband Tom had an affair with and married. Haley Bennett plays Megan Hipwell, a neighbor who works as a nanny for Anne and whom Rachel believes has a perfect marriage. The script by Erin Cressida Wilson (Secretary, Chloe, and Men, Women & Children) jumps artlessly back and forth in time, shifting its point of view not only between the three women, but also between the various ways Rachel perceives her foggy memories. 
This nonlinear, multiple perspective narrative may have worked just dandy in the novel, but the transition to film is a laughable mess. And, despite all the structural shenanigans, you can see the big third act reveal of this "mystery" coming from a mile away. That the whole thing is no more than a bunch of false leads and red herrings wouldn't matter so much if the film was actually about something—even a theme already well covered in hundreds of previous movies, like alcoholism, marriage, or suburban angst. But The Girl on the Train is so shallow it has no room for subtext. We never get to study the behavior of any of the characters.  Instead we get narration, awkwardly misdirecting dialogue, and flash cuts to blurry images that are supposed to illuminate hidden memories. The high-caliber actors that grace this film's marquee do not need such banal cinematic tricks in order to convey depth of character to an audience. The overwrought direction and the haphazard screenplay hobble every participant in this enterprise.
Of the six main characters, the only ones we gain any understanding of are the three women who explain things to us in voiceover or other forms of monologue.  The three men in this irregular triangle—Justin Theroux (ex-husband of Rachel and current husband of Anna), Luke Evans (Megan's one-dimensional spouse) and Edgar Ramírez (Megan's sexy psychiatrist)—barely register.
Allison Janney plays the most ridiculous movie cop since George Gaynes in Police Academy. But worse than merely wasting a great actor, Janney's appallingly scripted role shines a light on the absurdity of this film's entire premise. It also invites yet another unfavorable comparison to Gone Girl, in which Kim Dickens' Detective Rhonda Boney was one of that film's greatest attributes.
Emily Blunt is arguably the best and the brightest star of her generation; Rebecca Ferguson was so solid and charismatic in the previous year's Mission: Impossible – Rogue Nation, I named her best actress of 2015; and Haley Bennett is easily the freshest and most enjoyable aspect of this year's uninspired remake of The Magnificent Seven. That a picture boasting these three talents could fail so miserably is quite an accomplishment for Taylor, Wilson, and Platt.  The Girl on the Train is a case study in how not to make a mystery thriller.