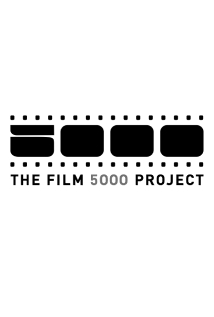 Philip Roth may be one of the most revered novelists of American literature, but his books rarely adapt well to the movies—see Ernest Lehman's film of Portnoy's Complaint (1972), Robert Benton's The Human Stain (2003), and Barry Levinson's The Humbling (2014) to name the just three. The trend is finally broken with Indignation, a compelling and elegant picture based on the author's 2008 collegiate coming-of-age novel set in 1951.  The film marks the directorial début of James Schamus, one of the most important and prolific writer/producers of the past 25 years. In the early '90s Schamus co-founded (with Ted Hope) the independent film production and distribution company Good Machine, one of the entities most responsible for the explosion of indie and art-house cinema during that decade. As producer, Schamus help launch the careers of Todd Haynes, Alexandre Rockwell, Nicole Holofcener, and Todd Solondz with Happiness (1998). But he's most famous for producing all of Ang Lee's pictures, and writing or co-writing most of the Oscar winning director's major hits—The Wedding Banquet; The Ice Storm; Crouching Tiger, Hidden Dragon; and Lust, Caution.   
Indignation is just the sort of début film we might expect from this longtime champion of quiet, thoughtful, provocative independent cinema. The handsomely designed period drama stars Logan Lerman as Marcus Messner, a working-class Jewish kid from New Jersey who enrolls in a small Midwestern college. There, he falls for an elegant, wealthy Wasp (Sarah Gadon), and tangles with the stern dean of students (Tracy Letts) over the place of religion in academic life.  In terms of characters, conflicts, and themes, Indignation offers little that hasn't already been explored in movies since the 1960s. But this picture earns distinction as a literary adaptation that is as precise with its dialogue as the source novel, yet it never feels stilted, wordy, or overly reverential.  
The effortless flow of thoughts and ideas come courtesy of the excellent cast and Schamus's reserved, mature directorial style.  Lerman (3:10 to Yuma, The Perks of Being a Wallflower, Fury) finds a fresh way play an articulate and neurotic Jewish kid that doesn't invite the usual comparisons to Woody Allen, Richard Dreyfuss, Jonathan Silverman, Jesse Eisenberg, etc.  Gadon (A Dangerous Method, Belle, Maps to the Stars) delicately contains her character's damage and desires beneath an exquisitely pulled together façade. And Letts (the playwright behind Bug, Killer Joe, and August: Osage County who is rapidly proving to be as great an actor as he is a writer) creates one of the best antagonists in recent cinema history. The over fifteen minute confrontation scene between Lerman and Letts at the center of Indignation is a masterpiece of acting, writing, and directing.  The supporting cast—Linda Emond, Pico Alexander, Danny Burstein—is every bit as memorable.
What's so unusual about the way this cast works together is that they lack the traditional "chemistry" we expect from actors in movies. Instead, they possess a distinctive lack of connection that feels utterly appropriate for the era, subject matter, and themes of the picture. Indignation is small, quiet film but one gets under your skin stays with you.