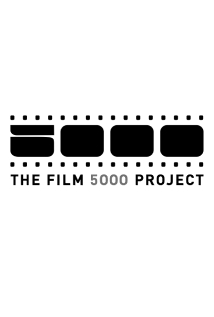 Roald Dahl's enchanting children's book The BFG gets the full Steven Spielberg treatments in this big-budget Disney production after a near twenty year stop and start development processes by the director's longtime collaborators Frank Marshall and Kathleen Kennedy. The faithful adaptation tells the story of a little orphan girl named Sophie (Ruby Barnhill) who befriends a benevolent giant after she discovers him sneaking around London at night. He whisks her away to Giant Country where she discovers his fellow giants consider him a "runt". And whereas the others are nasty brutes that eat humans and laze about all afternoon, the so-called "Big Friendly Giant" is a vegetarian who makes daily plumages to a Dream Country and nightly visits to the human world where he blows the visions he collects into the bedrooms of sleeping children.
Mark Rylance (fresh off his the Best Supporting Actor Oscar win in Spielberg's Bridge of Spies) perfectly delivers Dahl's distinctive jumbled up dialog.  His CGI motion capture performance renders the titular character's warmth and humanity with amazing expressiveness and validity. But despite the delight of seeing the lankly BFG come to life on screen, looking much readers might remember from Quentin Blake original illustrations, this movie is surprisingly devoid of magic. Spielberg forgoes the relentless, overblown action of his insufferable all-motion-capture version of The Adventures of Tintin (2011), and swings too far in the opposite direction. The picture luxuriates in its digital dreamscapes, over-confident in the conviction that audiences are still wowed by such computerized representations of childhood imaginings. It's been over twenty years since Spielberg first blew our collective minds with the digital dinosaurs of Jurassic Park (1993), and with each passing year this type of spectacle movie grows more and more generic. As impressive as modern 3D visuals are, they don't inspire awe in viewers the way they used to—or, for that matter, the way pre-digital effects pictures still can. Contrast The BFG with Walt Disney's 1959 live action classic Darby O'Gill and the Little People, which also features main characters of extremely different sizes. The forced perspective techniques of Darby O'Gill continue to dazzle and amaze, while the CGI-BFG feels like pretty standard fare.
Like most of Dahl's children's stories, The BFG evokes a sense of mystery and wonder, fear and delight in the minds of readers both young and old.  But with computers doing all the work for us, we grow bored with the tale long before it reaches its protracted comical third act. The screenplay by the late Melissa Mathison (The Black Stallion, E.T. the Extra-Terrestrial) fails to enhance Dahl's episodic narrative enough to support a nearly two-hour feature. Much like her adaptation of The Indian in the Cupboard, which Frank Oz made into another overly effects-dominate family picture in 1995, the film lumbers from set piece to set piece without building much momentum. Mathison and Spielberg do manage to retain the poignant sense of melancholy and loneliness contained within the book, but they can't recreate the author's inspired balance of brash humor and forlorn emotion.