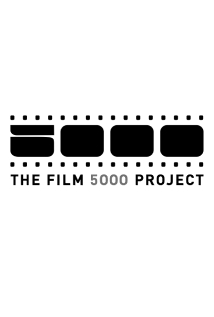 The Salesman is the seventh feature directed by Iranian filmmaker Asghar Farhadi (best known for his Oscar-winning 2011 masterpiece A Separation). As with each of his previous efforts, this latest picture skillfully blends elements of domestic drama, social realism, and Hitchcockian mystery, in such a subtle way that its themes and subtext creep into our subconscious as the movie slowly unfolds.  The Tehran-set story concerns a young middleclass couple, Emad and Rana (played by frequent Farhadi collaborators Shahab Hosseini and Taraneh Alidoosti), who must relocate to a temporary apartment when shoddy city construction threatens their high-rise home with collapse.  At the time of this move, they are both starring in their local theater's production of Arthur Miller's Death of a Salesman—translated into Persian and slightly altered by government censors.  Their marriage, and the run of the play, suffers a terrible strain as a result of their new residence and its previous tenant.
While not as engrossing as his earlier films, The Salesman once again provides deft commentary on the unique moral dilemmas of modern Iranian society and culture. Without directly raising the primary issues his story explores, Farhadi speaks volumes about class and gender politics, government and law enforcement, and secular marriage—in contemporary Iran and, indeed, in the rest of the world as well.
Farhadi makes procedurals about ordinary life. We watch the seemingly banal events he depicts almost as if we were analyzing a crime scene. His fully realized characters and the ever present awareness that something amiss is playing out, even when we can't always see it, keep us glued to the screen. In this picture, the interpersonal dynamics and societal underpinnings of the central relationship are even more intriguing than the mystery's ultimate resolution.  Taraneh Alidoosti, the radiant star of Farhadi's The Beautiful City (2004), Fireworks Wednesday (2006), and About Elly (2009) creates another memorably inscrutable character; and Shahab Hosseini, featured in both About Elly and A Separation, delivers one of the year's best male performances.  These two actors, and the screenplay, convey complex emotions, themes, and plot points through behavior rather than dialogue.