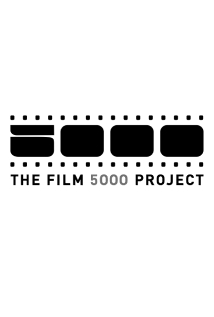 A movie with the generic title "The Witch" might conjure images of cackling harridans with black cats and broomsticks, but it's the subtitle of Robert Eggers's directorial debut - "A New England Folktale" - that sets the tone and hints at what to expect from this low-budget but expertly-crafted, historical horror story. A New England tale about witchcraft tends to bring to mind thoughts of innocent women hung or burned in Massachusetts around the 1870s more than green-skinned shrews inviting little German children into gingerbread houses. Eggers story actually takes place long before the infamous Salem witch trials. In the end credits he informs us that the film's plot and dialogue are drawn in large part from such primary sources as the court documents, diaries, and family legends of 17th-century Massachusetts Puritans. Normally when present-day actors speak using words that some screenwriter has cribbed from old books, legal documents, and cemetery headstones, the result rings spectacularly false.  Contemporary ears usually reject period speech instinctively especially when some famous actor is using pronouns like "thee" and "thou." Just take a look at the stiff performances from William Wyler's Friendly Persuasion (1956) to the Roland Joffé version of The Scarlet Letter (1995) for some particularly uncomfortable examples. But the Old English in which The Witch's characters converse flows lyrically and naturally, as in the best cinematic adaptations of Shakespeare plays, and the mostly-unknown actors look as convincing as they sound.
After being banished from the plantation where they live, a colonial family–William (Game of Thrones's Ralph Ineson), Katherine (Kate Dickie, star of Andrea Arnold's Red Road), and their five children—resettle on the edge of a creepy, brooding forest where they have little luck raising crops and sustaining a livelihood. Before long, calamity strikes. Like the early horror films of Roman Polanski, The Witch avoids cheap, quick scares in favor of slowly building tension and anxiety over time until it's nearly unbearable. Supernatural events do occur, and there's no question in our minds that the family believes an infernal darkness has begun to envelop them. But is this black magic actually happening? Or are we simply experiencing these events as they would be understood by deeply religious English colonialists facing crushing hardships in their new land, stricken by fresh tragedy, wavering in their faith in God, and, perhaps, becoming delusional from starvation? The film, to its credit, leaves us to answer these questions on our own.
Anya Taylor-Joy plays the oldest daughter, Thomasin, a free-spirited and intelligent young woman who becomes the repository for her family's doubts, fears, and suspicions. She's superb, as is Harvey Scrimshaw as Caleb, her younger brother, but all the cast members take a committed and unified approach to the material, and everyone deserves as much praise as the luminous Taylor-Joy is bound to receive. Accolades will be heaped on Eggers as well, and rightly so. It takes great skill to make a film that works equally well in the horror and psychological drama genres. It's no surprise that Eggers, who has worked as a costume and production designer, aced the physical aspects of this picture—the thatched roofs, rustic interiors, and distinctively homespun clothing—but it's a true accomplishment for a first-time feature writer/director to achieve such powerful, intelligent, and affecting results across the board.