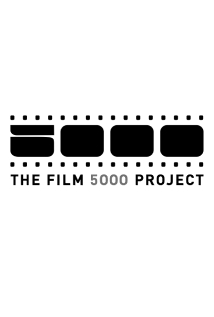 Nocturnal Animals is fashion designer turned filmmaker Tom Ford's follow-up to his elegant, keenly observed début feature A Single Man (2009).  This sophomore effort displays a similar command of cinematic language, and touches on a few of the same themes found in his first movie, though expressed in a far more externalized way. In adapting Austin Wright's 1993 novel Tony and Susan Ford has created an intriguing and unorthodox blend of art film and exploitation film.
Amy Adams plays Susan Morrow, a wealthy, unhappy art gallery owner who receives the manuscript of a novel written by her estranged ex-husband Edward. The film explores how reading the story affects Susan's feelings about her current life and the way she thinks back on her first marriage.  Jake Gyllenhall plays both Edward and the main character in Edward's book, Tony Hastings.  That Susan pictures her former husband as the protagonist of his novel and imagines that character's wife to look similar to herself—without actually seeing herself (Isla Fisher plays Tony's wife Laure) is key to keeping the various narrative threads aligned.
There are lots of good films about people writing books, but very few about people reading books. The few I can think of— The Princess Bride, The Notebook, The Bridges Of Madison County—are usually romances of one kind or another. Nocturnal Animals is certainly not a romance, but it examines a romantic relationship in a decidedly cinematic way—one that, I'm sure, will not work for everyone, but definitely hooked me.
Of course, I'm a sucker for unusual narrative structures and Ford's screenplay succeeds in designing an unpredictable and distinctively emotional storyline. I'm not familiar with Wright's novel, so I'm not sure how much of this construction is taken directly from the source material. Regardless, movies that attempt to translate esoteric literary plots into jigsaw puzzle frameworks rarely capture the cerebral effect of reading the book—think of the Wachowski's interesting failure in adapting David Mitchell's nested novel Cloud Atlas in 2012.
At first glance, Nocturnal Animals could be viewed as a nine-act film covering three separate plots—Susan's present-day life in the art world, her past with Edward, and the fictional yet metaphorically autobiographical neo-noir thriller he writes for her. But as the individual beats of each narrative thread unfold, we experience it all as a fully interconnected whole. As much as the present day "real life" story turns on each beat of the invented tale, we come to see the novel as the emotional result of (or reaction to) everything that happened in the real life backstory.
Ford's visuals are striking; especially the ones that subtly tie the fictional story to the real life narrative. But some of his images feel false, or at least inorganic. Several of the costumes and stylistic choices in the film's contemporary section come across as satirical, which takes us out of the movie's reality. Certainly the world of art and fashion is a milieu Ford knows better than we do, but, none-the-less, when something comes across as a caricature on screen it doesn't matter if it actually exists—its basic broadness is distancing.
Also distracting is one of the movie's best features, Michael Shannon's Detective Bobby Andes—the cop in Edward's crime novel. Shannon plays this archetypical, crooked-yet-fair neo-noir lawman so winningly he overpowers the other characters, both real and fictional. His larger-than-life presence takes us out of the "real story" in a way that does it a disservice. We start to question if Edward's novel is really as powerful as Susan thinks it is or if it's just a cool piece of pulp fiction. There are also more than a few tonal imbalances in Nocturnal Animals, which keep me from giving it a rave, though I highly recommend it.
In many ways, this film stands in direct thematic opposition to my favorite subgenre, the brief encounter picture—in which two characters come together for a short period of time but leave a lasting, profoundly positive effect on each other. Ford's movie seems to argue that when someone important enters your life you should never let them go. Yet the picture's deliciously ambiguous conclusion leaves open the question of whether this film is the idiosyncratic revenge drama it seems to be, or perhaps has been a brief encounter story all along—only with a different protagonist than we assumed.