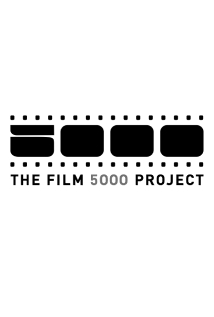 Writer/director Damien Chazelle follows up his cinema vérité musical début Guy and Madeline on a Park Bench (2009) and his Oscar nominated Jazz-infused drama Whiplash (2014), with his most traditional take on the Hollywood musical yet. La La Land stars Emma Stone as a wannabe actress named Mia who falls for an aspiring jazz pianist named Sebastian (Ryan Gosling). The movie takes us through a year in their lives as they meet, become lovers, and passionately follow their respective artistic aspirations in the dream-factory that Hollywood remains, even now when most of its young inhabitants have little knowledge or awareness of its golden age. Of course Mia and Seb appreciate the old days and the old ways. Both characters are swept up in the nostalgic belief that the art created in the past was more authentic and pure. Perhaps it was. Chazelle capitalizes on the collective memories of Fred Astaire and Ginger Rogers, Gene Kelly and Cyd Charisse, Judy Garland and Mickey Rooney, and brings those wistful remembrances into a quasi-contemporary, fantasy setting.
La La Land is not like most musicals, either the grand old MGM spectaculars or more recent all-star blockbusters such as Dreamgirls, Les Misérables, and Into the Woods.  Chazelle crafts a modest and unassuming film, both in its execution and in its use of popular, non-orchestral music. It recalls earlier attempts at modern movie musicals with jazz based, popular songbook scores—Francis Ford Coppola's One from the Heart, Herbert Ross's Pennies from Heaven, and Woody Allen's Everyone Says I Love You.  La La Land works far better than any of those earlier pictures, in part because it achieves a satisfying balance between its lofty aims and what it actually pulls off.
The big opening number, in which commuters on the LA freeway leave their gridlocked cars to dance and sing and turn cartwheels off various vehicles, sets up the picture's tone perfectly. It's a complex but unimpressive undertaking that feels more like a plucky, low-budget movie attempt at staging something spectacular than a magical cinematic representation of freedom, joy, or any other emotion best expressed through song and dance. Some viewers will get swept up in the film from this very first production number; others (like me) will feel their cynicism shield going up—detaching from the shiny happy people on screen and wondering if this indie musical is going to earn its way into our hearts. 
I was at odds with the movie for at least its first twenty minutes, but Chazelle won me over with smart, confident choices. Shooting in 35mm in practical locations around LA—often at magic hour—he imbues his images with an appreciation for the city of his title and the romantic, somewhat naïve fantasy the nickname evokes. The songs by Benj Pasek and Justin Paul are all pleasant but unremarkable original numbers, which fit perfectly with the picture's modest scale. And unlike the recent trend of Jukebox musicals—such as Across the Universe, Jersey Boys, and Mamma Mia!—we get to experience the music and lyrics for the first time alongside the characters with no prior associations getting in our way.  The two leads do all their own singing, and the flaws in their voices—especially Gosling's thin, occasionally off-key delivery—provide a charmingly informal quality that again feels appropriate to the overall aesthetic. Stone and Gosling may be impossibly beautiful people but the fact that they're amateur singers at best helps us relate to their characters.
They are also not great dancers, but Chazelle still stages the production numbers in single, unbroken, wide angles shots so we can see the actors are doing all their own steps—a big change from movies like Chicago where the dance sequences are created in the editing room. I do wish Chazelle didn't feel the need to fly his camera around so much—whizzing back and forth on cranes and stedicams—and instead adopted the more locked-down approach of older musicals, which accentuated the performers over the filmmaking.
It's a testament to the star power of Gosling and Stone that we get more and more invested in their relationship as the film progresses, even though Chazelle's screenplay leaves both his protagonists underdeveloped. Musicals are not known for telling complex narratives with multilayered characters (those that attempt to usually fail), but La La Land keeps too many important aspects of its heroes, and their emotional journeys, off screen. We must take the film's word for it that Mia's skills as an actress (and a writer and producer of a one woman show) merit her landing a dream audition. And while we witness Seb's passion and talent for playing the piano, it's difficult to accept the idea of him ever actually running the successful nightclub he envisions.
Both Seb and Mia are two-dimensional ciphers on which we're meant to graft our own feelings about love and longing, success and failure, but Stone and Gosling make us willing to provide much of the depth the screenplay lacks. This is the third pairing of these two actors. They ran away with the first picture they appeared in together, Crazy, Stupid, Love (2011) when they reenacted a much-loved moment from Dirty Dancing. That comical, yet deeply romantic scene almost felt like part of a musical itself, and those of us who remember that movie may have an easier time falling for these two this time out. 
Since La La Land is an homage or love-letter to old Hollywood it may fare better with critics (who so far are showering it with excessive praise) than with the less starry-eyed general public. A wildly held opinion amongst those who vote during award season holds that the very fact this picture exists at all is something to celebrate.  The idea is nonsense because movie musicals have enjoyed quite a renaissance over the last two decades. I've reference ten such films in this review without even mentioning the huge box-office successes of Pitch Perfect, The Muppets, Magic Mike and their respective sequels, TV shows and live specials like Glee and Rocky Horror Picture Show, or the myriad of animated musicals. True, there is a certain mature quality to La La Land, which sets it apart from the rest of this new crop of features featuring singing and dancing casts. But we live in an era where filmmakers can experiment with pretty much any type of movie they want so long as they keep their budgets in line. 
La La Land crosses over from just an agreeable curiosity to a film worthy of inclusion in cinema history with its wordless epilogue. The majestic ending not only gives musical lovers an enchanting sequence to cherish, it provides a fresh twist on my favorite movie genre—the brief encounter picture. Like William Wyler with Roman Holiday and Sofia Coppola with Lost in Translation, Chazelle creates an ending that silently and cinematically express the profound feeling of understanding that can pass between two people who share a life altering experience. Sebastian and Mia have a lasting effect on each other, and their story will linger in the hearts of cinephiles too.