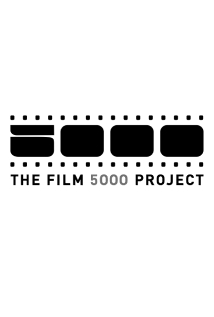 Barry Jenkins's sophomore feature Moonlight is a contemplative, insightful, and remarkably compelling coming-of-age story told in three acts. In the first chapter, we're introduced to Chiron, known then by the nickname "Little," played by newcomer Alex Hibbert. He's a shy, near-silent, African-American boy living in a Miami housing project with his drug-addicted mother (Naomie Harris). Constantly bullied, he's chased one day by neighborhood kids into an abandoned building where he meets the local crack dealer Juan (Mahershala Ali). Juan and his girlfriend Teresa (Janelle Monáe), become like surrogate parents to the fatherless Chiron. As this first section of Moonlight unfolds we could easily expect it to become the story of Juan—a morally conflicted man who feels empathy and responsibility for the child of an unstable woman to whom he sells drugs. The strong performances by Ali (best known for The Place Beyond the Pines, The Hunger Games: Mockingjay, and the TV series House of Cards and Luke Cage) and Harris (28 Days Later, Mandela: Long Walk to Freedom, and the James Bond films Skyfall and Spectre) reinforce this assumption. But we experience the first chapter, titled "Little," primarily through adolescent Chiron's eyes, and several scenes center on his relationship with a close friend from school named Kevin (Jaden Piner). What we might presume is a subplot between the two kids actually sets up the principle narrative thread in the movie's next two episodes, in which Trevante Rhodes plays Chiron as a skinny, close-mouthed adolescent, and Ashton Sanders plays him as a tough yet vulnerable full-grown man.
That three different actors play the main character is fitting for a film that has so much to say about the search for identity. We get a deep look into Chiron's world— but only for three concentrated segments of time. Many of the key events and passages in his life occur off-screen. But each time we return to the character, the new actor playing him embodies both what we witness in the earlier chapters and also what we infer happened during the long stretches not covered in this picture. By the time each section ends, we know Chiron and his situation well enough to draw accurate conclusions about how things will go down for him, yet we're constantly surprised by what comes next for this individual and how he responds.
Moonlight avoids any trace of armchair psychoanalysis or political preaching, yet its observations and conclusions are crystal clear. Adapted from acclaimed playwright Tarell Alvin McCraney's In Moonlight Black Boys Look Blue, the film lacks any feeling of artifice, which can often hamper screen adaptations of stage works. Jenkins strikes a frank and unsentimental tone while telling this story, yet his movie contains a multitude of poetic moments and elegiac images. Moonlight reminds us that often the most powerful cinematic works are the quietest and seemingly the simplest.