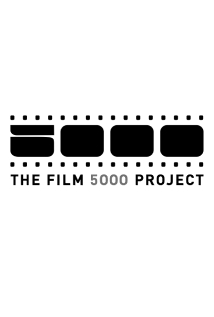 The psychological thriller Elle marks the first collaboration between two of modern cinema's most unabashed provocateurs—Dutch director Paul Verhoeven and French actress Isabelle Huppert. Each artist has both stimulated and enraged audiences and critics since the early '70s—Verhoeven with films like Spetters (1980), Basic Instinct (1992), and Showgirls (1995); and Huppert with an extensive list that includes Maurice Pialat's Loulou (1980), Michael Haneke's The Piano Teacher (2001), and Christophe Honor's Ma Mère (2005).  Were Elle a meeting of equal talents, it might have ended up the great work of art it clearly thinks it is. But this is not an Ingmar Bergman / Liv Ullmann level teaming.  Verhoeven is out of his depth exploring complex and disturbing themes in realistic everyday settings. Many movies helmed by this director have benefited from the fact he is one of the least subtle filmmakers in the history of the medium. The stylistic and dramatic excesses of Turkish Delight (1973), Robocop (1987), and Starship Troopers (1997) not only helped to make those over-the-top genre films memorable but also reinforced their insightful, if simplistic, subtexts.  But without the opportunity to employ his usual operatic theatrics in this social satire, Verhoeven mostly gets out of the way and lets his lead actress and screenplay carry the picture.
That choice serves him well in terms of his lead actress, as Huppert's intrinsic, instinctual talent and potent screen presence makes her fascinating to watch in every role she takes on. The least pretentious or self-conscious of performers, her acting style lives in the moment, controlled yet seemingly unconcerned with intellectualizing her characters, their motivations, or what they represent.  As welcome as this approach is in a screen actor, the opposite qualities are required in screenwriting. The script of Elle, by American writer David Birke and based on the novel Oh... (2012) by French author Phillipe Dijan—author of Betty Blue (1985), adds up to little more than a muddle of upended genre tropes gussied up to appear transgressive and sophisticated.  
Huppert stars as the "she" of the title, a tough, wealthy Parisian businesswoman named Michèle Leblanc who runs a successful video-game company that deals in violent and sexually aggressive content. When a masked intruder breaks into Michèle's home and rapes her, she refuses to see herself as a victim and embarks on her own type of game with the assailant. It sounds like a clever feminist spin on the old exploitation convention of rape/revenge thriller, but in Birke's ironically titled script, Michèle is neither a symbol for female empowerment nor an individual whose story specifically addresses a set of issues. Michèle not only is a victim of her attacker, she's a lifelong victim of multiple circumstances that began when she was a child. As the film progresses and we learn more and more about Michèle, she becomes less and less relatable. One could make a case that she's overcome all the things that happened in her past, but it's more accurate to say they have defined her. 
Michèle is such a societal outlier that she undermines the satirical aspects of the picture. And the resolution of the mystery surrounding the identity and motivation of her attacker is so unsurprising it undercuts any genuine suspense. The film is ultimately a thin character study masquerading as a parable. In the hands of another director the material might have been shaped into something more illuminating—it's difficult not to recall The Piano Teacher while watching Elle and wonder how Michael Haneke might have adapted this book. But Verhoeven only seems interested in using the story for provocation. He enjoys showcasing deviant behavior rather than trying to understand it.
With almost any other major actress in the lead role, one can easily imagine this picture turning out so offensively flatfooted it would cause the type of uproar that accompanied Verhoeven's silly erotic thriller Basic Instinct (1992)—especially if the film were set in America rather than France.  Huppert not only makes the movie palatable, her fierce virtuosity almost convinces us that there's something fascinating within Michèle that we need to come to terms with in order to understand the complexities of human sexuality and desire. But by the picture's end we discover little actual humanity anywhere on screen.  Elle is a collection of inverted clichés wrapped in pseudo-feminist trappings cynically calculated to induce a broad range of pre-determined intellectual and emotional responses in viewers.