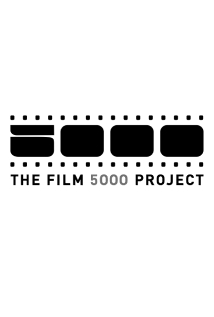 Writer/director Mike Mills follows up his indie hit Beginners (2010) with the unusual and satisfying 20th Century Women.  The semi-autobiographical film centers on a fifteen year-old boy named Jamie—a surrogate for Mills—coming of age in late '70s Santa Barbara CA, surrounded by strong, nurturing, yet prickly female influences.  But the movie does not tell Jamie's story—he's the lens through which we come to learn about the women in his life.  Principal among these multi-generational characters who give the picture its title is Jamie's mother Dorothea, played by Annette Bening in one of the best and most understated performances of the year. Dorothea, a single mother in her late '50s, is a freethinking, independent spirit, born too early to think of herself as a feminist.  She rents out rooms in her large always-in-mid-renovation Victorian home to a punky, twenty-something artist (Greta Gerwig) and a sensitive, thirty-something, hippie handyman (Billy Crudup).  Another frequent visitor to the house is Jamie's best friend Julie (Elle Fanning) who's only a couple of years older than him but vastly more worldly—as most teenage girls were in the '70s (and still are).  Essentially raised by these individuals, Jamie comes to understand life through their perspectives and experiences.
This small, quiet picture's great strength is its distinctiveness. It lacks the narrative drive of Hollywood films but is too composed and California-centric to feel like a European picture. It possesses neither the sprawling, multi-character pallet of Robert Altman or Richard Linklater nor the quirky, precious humor of Wes Anderson or Hal Hartley.  20th Century Women is both a character study and an evocation of a particular era in American culture where attitudes and values were changing at different speeds for people at different stages of life. It's a difficult picture to enter into, yet you don't want to leave when it reaches the end.
The way the three lead women are written and performed, along with the unexaggerated period details, make up for the fact that Mills is a fairly pedestrian visual storyteller.  Bening has never been better. She'll surely be Oscar-nominated for this role, but I have no idea what clip they'll show—all her best lines involved halting moments of indecision and an amazing kind of strong-willed uncertainty that can't be reduced to a 10 second snippet.  Bening is one of the few actresses in her late 50s who seems to have had no plastic surgery—so she looks both authentic to the period and strikingly attractive in a natural and effortless way.  Gerwig gives the best of her four fine performances this year (the others are in Maggie's Plan, Wiener-Dog, and Jackie). Any of us who thought this mumblecore vet was just a flash-in-the-pan have long since been proven wrong, but her effortless work here surprises and draws you in like never before. Fanning recovers from her ill-advised trip into Nicolas Winding Refn's soulless The Neon Demon, also released this year.  It may take a little while to settle into the odd, rudderless journey of 20th Century Women, but it's time well spent.