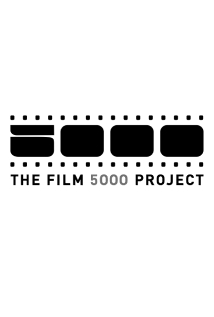 Director Kelly Reichardt makes films of such limited plot and minimal dialogue that viewers are compelled to contemplate behavior as narrative. Most good films leave some room for audiences to read between the lines and take the measure of what might be going on in the characters' minds, but this act of participatory viewing is the central conceit in Reichardt's pictures.
Her sixth feature, Certain Women, is based on three short stories by fiction writer Maile Meloy, and takes place in and around a lonely Montana town on the cusp of winter. The four women at the film's center are only tangentially interconnected. A lawyer played by Laura Dern must deal with a difficult client (Jared Harris). A wife and mother played by Michelle Williams hopes to heal an unspoken sadness by building a house with her husband (James Le Gros). And a Native American ranch hand played by newcomer Lily Gladstone finds herself infatuated with a young night-class teacher (Kristen Stewart) at the local school. 
Each self-contained sketch of this cinematic triptych could stand alone as a short film, but when taken together they create an exquisite meditation on traditionally female ways of dealing with uncertainty. As its title implies, this movie is about female protagonists—specifically the ways in which they tend towards more introspective ways of processing emotions, thoughts, pains, and pleasures than the more action-oriented male leads of 98 percent of all other movies. The last third of Certain Women is the most powerful in part because it is the purest expression of this thematic focus, and of Reichardt's distinctive storytelling style. As a story of unrequited love and longing, this third entry conveys emotions most all of us can easily relate to, and it features the two best performances in this beautifully acted ensemble picture.
But while the final chapter makes the first two seem a bit thinner and colder in comparison, it does not overpower them, and we leave the theater reflecting on each individual woman. The film's images also linge­r in the mind to an astonishing degree, considering the spare, plain-looking style Reichardt employs. The 16mm visuals are as deceptively blank and minimal on the surface as the plot descriptions are. Yet we walk away from this movie with a full tapestry of memorable shots. Many of these frames feature the faces of the actresses, but plenty of others evoke specific feelings of time and place—the rural Midwest and the chilly sensation of approaching winter. Certain Women is a deft work of subtle observation.