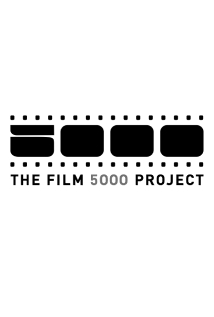 For my money, the greatest home invasion picture ever made is Terence Young's brilliant 1967 screen version of Frederick Knott's play Wait Until Dark, starring Audrey Hepburn as a young blind woman terrorized in her home by three violent criminals (Alan Arkin, Richard Crenna, and Jack Weston). It was certainly not the first film on this subject—Charles Vidor's Blind Alley (1939) and William Wyler's The Desperate Hours (1955) are classics of the sub-genre—but it was the first to evoke real terror in audiences.  2016 saw the release of two horror films that each put a fresh spin on Wait Until Dark's premise:  Mike Flanagan's indie Hush, about a young deaf woman terrorized in her isolated cabin in the woods by a silent man in a mask, and Fede Alvarez's studio picture Don't Breathe, about three young delinquents who break into the home of a blind man to steal a huge amount of cash they know he possesses. While Flanagan (director of the terrific 2013 supernatural chiller Oculus) isn't able to sustain his scares for the full 81-minute duration of Hush, Alvarez (director of the much maligned 2013 remake of Evil Dead) delivers one of the best crowd-pleasing horror movies of the last 15 years in Don't Breathe. 
Making the three criminals the protagonists, and the blind homeowner the villain, is an inspired choice. While Don't Breathe tries to do little more than make the audience jump and scream, it nevertheless leaves you feeling satisfied and even cinematically nourished.  Alvarez and co-writer Rodo Sayagues brilliantly set up scare after scare, and each surprising payoff sets us up for the next delightfully terrifying moment. Along with cinematographer Pedro Luque, and production designer Naaman Marshall, the director creates a terrifying world within the labyrinth of a dilapidated Detroit home where most of the action unfolds. The winning cast includes Jane Levy (from the Evil Dead remake) and TV actor Dylan Minnette (Saving Grace, Lost, Awake). Their intrinsic likability keeps us rooting for them despite the fact that they're criminals out to steal from a grieving, disabled Iraq war vet.  And Lang (Stonewall Jackson of Gods and Generals and the embodiment of deranged corporate military power in Avatar) is utterly terrifying as the man they shouldn't have fucked with.
As with many of the best horror/thrillers, Don't Breathe occasionally goes to such over-the-top extremes it becomes comical. But the picture never violates its established tone. Some viewers may feel the movie goes so far it strains credibility, but I had no trouble suspending my disbelief, and I found myself grinning from ear to ear at each new level of well-calculated audience manipulation. This is EXACTLY the kind of movie you hope to see when you buy a ticket to see this kind of movie.