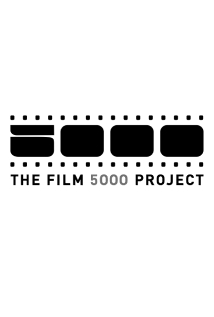 I have an extreme distaste for self-indulgent, epically pretentious movies from acclaimed auteurs who are given way too much money and way too few restrictions from a studio they've served well in the past. More often than not, these movies show up as the third feature of a young writer/director capitalizing on the run-away success of their first two pictures. I fully expected 
Beau Is Afraid
, the latest from thirty-six-year-old Ari Aster (
Hereditary, Midsommar
), to be the next insufferable, masturbatory, over-long work of cinematic navel-gazing. At 179 minutes it seemed the correct length; at $35 million, the highest budget yet from indie-darling A24, it seemed the right price; and coming on the heels of three such films from last year—Alejandro Iñárritu's
Bardo: False Chronicle of a Handfull of Truths
, Jordan Peele's
Nope
, and Damien Chazelle's
Babylon
—it seemed an inevitable time. But Aster never disappears up his own ass to the point where he can't laugh at himself, and the film subverts its grandiloquence by being hilariously funny for almost the entire three-hour running time.
Joaquin Phoenix is perfectly cast as the titular Beau Wasserman, the middle-aged scion of a wealthy, successful businesswoman who built an empire selling trendy pharmaceuticals. Beau's fraught relationship with his mother lays at the heart of this surrealist look inside the overmedicated psyche of an emotionally paralyzed neurotic attempting to deal with extreme Jewish guilt, deep-seated mommy issues, an impotent fear of intimacy, and the perceived terrors of modern urban life. Without ever feeling derivative, the picture recalls many films of the nightmare mental hellscape variety, like Terry Gilliam's
Brazil
(1985), postmodern surreal psychodrama, like Charlie Kaufman's
Synecdoche, New York
(2008), playful dreamlike fantasies, like Jacques Tati's
Playtime 
(1967), and overblown monuments of self-aggrandisement, like Iñárritu's aforementioned
Bardo
.
Beau Is Afraid
unfolds like an inverted Homeric quest about a weak, paranoid guy just trying to make the few hours trip from his city apartment to his mom's house in the country. Along the way he encounters a plethora of odd and disturbing characters, many of whom act kindly towards him, but all of whom are out to get him. It's impressive how long Aster can maintain the dark humor and delightful surprises of each chapter in Beau's journey. Unfortunately, like so many dream pictures, the final destination is not as satisfying as the epic excursion. Despite the fact that two of the best pieces of casting in this wonderful supporting ensemble occur at the end, the movie's payoff is a bit underwhelming. Still, I had a great time being trapped inside the untrustworthy mind of Beau and his creator Aster.
Twitter Capsule:
Ari Aster avoids falling into the common trap of the over-long, self-indulgent, trying-too-much third feature by never forgetting the funny in his surrealist journey inside the overmedicated psyche of an emotionally paralyzed contemporary neurotic.