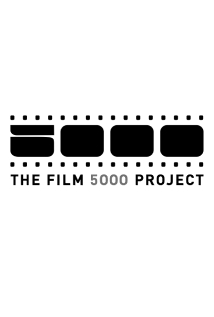 Ben Platt and Molly Gordon star as theater teachers at a funky, old-school, barely-staying-afloat summer camp for budding thespians in upstate New York. When the camp's founder (Amy Sedaris) falls into a coma, it's up to her clueless wannabe tech-bro son to take over the bankrupt (financially and creatively) program and get it through the summer. The camp's staff is primarily composed of folks who lack the talent to "make it" in show biz, so they have channeled their creative energy into working with kids in the summers. While some campers have talent, many would benefit from an opposite form of guidance than what's provided by the struggling passionate divas who direct and teach them.
This spectacularly unfunny feature-length adaptation of a 20-minute short was a big hit at Sundance, where the jury gave the ensemble a Special Jury Award. How that happened is beyond me, as this is an ensemble of one-note caricatures who weave in and out of the film to hit their single note and then disappear to be forgotten until the next time they pop back up. Co-directors Gordon and Nick Lieberman, and their co-writers Platt and Noah Galvin, clearly have the experience with and affection for their subject required to make a loving satire. But they don't seem to understand that when one is sending up something "bad," or "unprofessional," or "cringingly awkward," the execution of that send-up can't be guilty of any of those things itself.
I spent ten wonderful, exasperating, deeply rewarding summers working at a camp not too different from the one depicted here—one that was born in the 1970s and was able to reinvent itself while remaining true to its ideals for many decades until it ceased to function under contemporary financial, structural, political, and parental pressures. All the basic elements in this picture rang true to me: the passionate aging founder, the new head not understanding the long-established culture, the over-eager kids, the counselors who take the art they're creating with children way too seriously, the culture clash between older and younger staff members, the hardworking but maladroit stage crew, the unwritten musical that will hopefully be completed by opening night, the tension between newer camps that want to steal everything magical about the old place and graft it into their soulless, corporate, money-making enterprises, etc. Everything depicted is accurate, but the characters' actions, dialogue, and behavior ring utterly false.
Part of the issue is the mockumentary format. In many ways, this sloppy storytelling style is the easiest cinematic form to pull off. The filmmakers here don't rely on the dreaded first-person interviews that explain or invert events we've just seen (I don't think I could have stomached that), but all other shortcuts, cribbing, subpar improv, joke signaling, and narrative derelictions inherent in most sloppy uses of this form are on full display. Watching this mockumentary makes one appreciate how even the weakest Christopher Guest movies can keep twelve to eighteen characters alive and integrated. Theater Camp can barely develop its three leads.
The picture's rousing climax manages to point out how many contemporary musicals are filled with poorly written songs made catchy and singable due to competent but generic orchestration, and completely misunderstand how a show with a disastrous dress rehearsal can still have a spectacular opening night. All the actual magic of a real theater camp happens off-screen in this shallow, near-laughless comedy.


Twitter Capsule:
Gordan and Lieberman employ almost all the shorthand, subpar improv, cribbing, joke signaling, and other narrative derelictions inherent in a bad mockumentary to attempt a loving satire of the type of summer camp many talented and talentless kids go to live out their dreams of stardom.