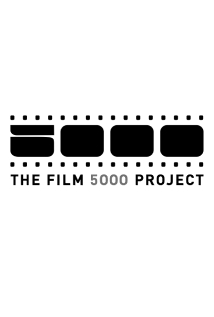 The latest offering from Kelly Reichardt, the minimalist cinematic poet of the Pacific Northwest, reunites her once again with co-writer Jon Raymond and star Michelle Williams for this character study about a sculptor preparing to open a new show. Williams plays Lizzy, an artist trying to navigate the needs of her creative life with the daily dramas of her everyday existence. Lizzy's family, friends, and fellow visual artists pull her attention away from her work in mildly annoying and passive-aggressively inconvenient ways. The movie follows Lizzy for the week leading up to a small gallery show in which she's invested a lot. As she tries to finish the work for the show, she's constantly distracted by the mundane issues of life. These issues are both external—family dynamics and a lack of hot water in her house—and internal—feelings of competition and envy for fellow artists as well as the push-pull of pride and insecurity around her own work. These physical and mental interruptions frustrate Lizzy, but nothing seems consequential enough to boil over into rage, despair, or anguish. I've known many visual artists working at this level and they all possess the same underlying irritated quality and inability to manage time as Lizzy does, yet they are deeply nourished by their creative output and always seem to get their work done, just as she does.
The film astutely captures the vexations and rewards of making art. It presents a near-time-capsule look at the world of academia-supported artists, outside of major cities, where there's less moneyed ostentation but just as much insecurity and veiled hostility. Like so many small-scale creative communities, it's a world that is slowly disappearing. Lizzy has a day job at the local college, which enables her to pursue her sculpting career, but we wonder how long either occupation will last. Her frenamy Jo (Hong Chau) supplements her own income by renting Lizzy a room in her house, but as a somewhat more well-known local artist, Jo has little interest in the responsibilities of being a landlord. The Portland enclave in which they live seems preserved in amber from the 1990s as if it's just far enough off the beaten track that encroaching development and high rents haven't arrived yet.
It's great to see Williams back doing what she does best, especially after her showy, Oscar-nominated turn for Steven Spielberg the previous year. Lizzy is a repressed, introverted malcontent with an inability but an earnest desire to connect with her fellow humans. It's the type of role this actress can do better than any other movie star. The lovely Williams fully disappears into Lizzy's mousy, scowly ordinariness. Lizzy's sculptures are a kind of metaphor for Reichardt's signature filmmaking style. Her movies are also miniatures. Just as her protagonist's ceramic figures look great coming out of the kiln but once set up in the gallery they don't exactly fill the space, Reichardt's pictures fixate on fascinating details that don't always seem suited for the big screen. That's not a knock, just an observation, which is what Reichardt always invites us to do with her films. She's less interested in telling stories and more about presenting behaviours and inviting audiences to draw conclusions. That's a principal reason why this dry, deliberately paced picture about fairly unlikable people never feels boring or off-putting. We get increasingly drawn in by these prickly individuals who seem slightly wounded by life, but we never expect some big reveal around the corner that will explain to us why they are the way they are. Reichardt's observational style enables us to provide all the backstory we need to understand these characters and the ways they interact.
Twitter Capsule:
Kelly Reichardt's latest perfectly captures the vexations and rewards of making art on a small scale and Michelle Williams's prickly introverted performance embodies the fraught relationship so many artists have with their work.