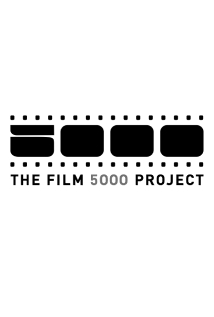 In the third film of Paul Schrader's unexpected late-career quasi-trilogy, Joel Edgerton delivers a quiet, nuanced performance as the meticulous horticulturist of a beautiful New Orleans estate owned by a wealthy Southern widow. All three of Schrader's recent pictures explore major societal concerns through micro-narratives about internally tormented loners who quiet the ghosts of their pasts via self-discipline and strict adherence to the tenets and rituals of their professions. The theme of self-punishment is central to the works of this writer/director, going back to his first screenplay, Taxi Driver. Schrader's cinematic canvases have shrunk as the decades progressed, and the general public's appetite for movies about the existential dread of repressed, potentially violent men has waned considerably. But in the last five years, working almost in minimalist miniature, Schrader has been able to make his most personal films.
The best of this recent cinematic triptych about haunted men who scrawl their bleak notions into endless notebooks was the first. In First Reformed (2018), we witnessed the rebirth of an iconoclast filmmaker who had all but given up on his chosen art form and was suddenly freed via digital technology from the limitations of budget and the need to appeal to a mass audience. That masterful picture explored the despair around our collective inability to address the environmental crisis through the story of a Christian minister (Ethan Hawke) experiencing a crisis of faith.
Schrader followed it up with the far less successful The Card Counter (2021), which examined America's collective guilt about our nation's "war on terror" through the tale of an ex-military interrogator turned professional gambler (Oscar Isaac) wrestling with his dark past. Master Gardener falls somewhere between these two pictures. It lacks the transcendent qualities of First Reformed but is far more cohesive and adroit than The Card Counter. This latest film also marks a new direction for Schrader in terms of where the story ends up. These three movies may all possess many commonalities, but they are most certainly not interchangeable.
It might seem like self-parody at this point for Schrader to open a new picture with a shot of an isolated man sitting at an empty desk with a single lamp, writing in a journal. But we quickly stop thinking about the filmmaker's past work and focus on this new character he's introducing us to. We know from the get-go that Edgerton's fastidious gardener must be concealing some pretty dark secrets, and we lean in and try to discover what they might be. His haircut and the fact that horticulture is essentially plant eugenics give us some clues.
Sigourney Weaver plays the antebellum heiress Mrs Haverhill, who owns the estate on which Edgerton's Narvel Roth is employed. Mrs Haverhill informs Narvel of a new job she has for him:  mentor to her troubled, recently orphaned great-niece Maya (Quintessa Swindell). Narvel is reluctant to take on this charge, but he seems like a man with little choice in life. How Weaver's character lovingly lords herself over Edgerton is quite a dance of subtle acting. A lot is going on in the hearts and minds of these characters, but, of course, it's hardly ever spoken.
Unlike the hodgepodge ensemble of The Card Counter, which rarely felt as if they occupied the same cinematic universe, the small cast of Master Gardener, with a couple of minor exceptions, works beautifully together. Every character seems to be concealing something, despite their matter-of-fact demeanours. This, and many other aspects of the film, keeps even those of us who are well acquainted with Schrader's oeuvre unsure of where the story will go. The ending may not seem credible to some, but Schrader writes allegorical conclusions, not necessarily realistic ones. And whether his pictures end on a bleak, bloody, or hopeful note, they usually feel just right for the story and its themes. Such is certainly the case here.


Twitter Capsule:
Joel Edgerton delivers a quiet, nuanced, mesmerizing performance as a horticulturist with a past in the third film of Paul Schrader's unexpected late-career quasi-trilogy.