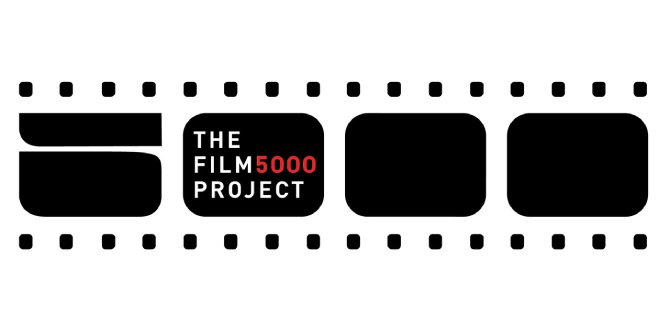 The Commitments
The embodiment of a crowd pleaser
If, like me, your idea of entertaining is inviting a bunch of friends over for food, drinks, and a film screening, I recommend selecting the movie you're going to run well in advance. Otherwise you could wind up spending so much time trying to figure out what to watch that the night may be over before you actually get to watch anything. I often faced this dilemma before I got my act together and started pre-selecting a film with one or two friends, pairing fitting combinations of food and drink to go with it, and then extending the invitation. Before then, hours could go by while my various pals, with their various tastes, hunted and selected from the many rows of shelves that flank the hallway entrance to my screening room, each shelf laden with prints, BluRays, DVDs, and laserdiscs. Netflix cues and the similar ways streaming services provide for restricting the endless options from the history of cinema are no help. If you don't decide beforehand, you and your friends will find themselves devoting far too many hours to the process of narrowing the choices down to a few action pictures, a few rom-coms, a drama or two, that documentary you've been meaning to get around to, that popular recent release two people missed but everyone else saw twice—and the chances of finding that one perfect movie that will make everyone happy become incredibly slim. After all, as I frequently found myself saying during these near-fruitless searches, "there's only one The Commitments."
Alan Parker's 1991 musical comedy-drama is that rare film that will please pretty much every moviegoer. Whether they've never seen it or seen it many times, whether they like music-related films or not, and no matter what their preferred genre is—this light, affable, highly entertaining, but by no means frivolous picture wins over pretty much every audience member. It's the embodiment of a crowd-pleaser.

Based on the short novel by Irish writer, and former geography and English teacher Roddy Doyle, The Commitments tells the story of working-class young people from the Northside of Dublin who start a band. The Commitments was Doyle's first book. He wanted to write about the experiences of kids like the ones he was teaching and figured either a football team or a band would be a good way to do it. Fearing sports would be dull on paper, his focus turned to the concept of putting a band together. But most bands, especially in Dublin's thriving amateur music scene at the time, were just three or four guys with synths, guitars, and drums.  Doyle hit upon the idea of a band that plays soul music, less for the rich thematic ramifications that soon became self-evident, and more for the potential number of characters in a group that would contain a horn section and backup singers.  
Set in Dublin's contemporary climate of underemployment, poor working conditions, and bleak futures for folks relegated to the lower class, Doyle's idea of a band coming together with the intention of bringing "soul" to Ireland during an era of economic hardship captured the zeitgeist of the pre-Celtic Tiger period and made the slim novel a major success. Doyle possessed a terrific ear for language, and he eschews almost any descriptive passages in favor of pages and pages of youthful, street-smart slang in Irish English dialect. When British director Allan Parker read the book, he was stunned by how funny and engaging it was, saying, "In a few lines he was able to make his characters as vivid and strong as a dozen pages of purple Joycean prose." 
Parker first got the book from the screenwriting team of Dick Clement and Ian La Frenais, acquaintances of his and fellow Londoners. Clement and La Frenais worked in film and TV, including running sketch shows for British comedy stars like Tracey Ullman and the Two Ronnies, and penning pictures like the unofficial James Bond release Never Say Never Again (1983), and the comedies Water (1985) and Vice Versa (1988). They were hired by the first of many producers involved in getting this little movie financed. Lynda Myles (who would go on to make other films based on Doyle novels) and her partner Roger Randall-Cutler originally optioned the book and hired Doyle to write a first draft screenplay. They then brought on Clement and La Frenais to rewrite the script, and they secured major backing from the American independent production company Beacon. The budget for a picture that featured no famous stars was always going to be modest, but when Parker signed on to direct, it increased to a comfortable twelve million dollars.
Parker decided to populate his film not only with unknowns but with actual musicians rather than actors. Casting directors Ros and John Hubbard spent two months visiting every club and pub in Dublin to get acquainted with the music scene. When Parker arrived he spent days listening to each of the bands the Hubbards brought in, interviewing the members, and giving them sample scenes to read. Parker had brashly claimed he would consider casting anyone who sang or played an instrument. It was pointed out to him that there were as many as 1200 bands in Dublin at the time (though lots of individuals belonged to three or four of these groups.)



In 1990, Ireland had the highest population of young people in Europe, and high unemployment, so it's not a surprise so many kids had the time to play in multiple groups or spend hours busking on street corners, honing their skills and dreaming of becoming the next U2 or Sinead O'Connor. Parker narrowed the auditioners down to 300 and had them come in and play with a session band led by music director Paul Busnell. Busnell and a singer named Rob Strong performed covers for Parker of the potential '60s-era tunes the director was considering for the band's repertoire. Parker wanted well-known songs that hadn't been overused in prior movies, and that also would sound exciting when covered by people other than the original artists who had made the tunes famous. Rob Strong brought in his 16-year-old son Andrew to sing some of the covers, and Parker was astonished when he heard the young man's mature, confident, and forceful voice belting out the Wilson Pickett tune "Mustang Sally." Strong's voice was just as Doyle described the lead vocalist Deco's in the book, "a real deep growl that scraped against the tongue and throat on the way out." Strong, however, did not look anything like the way Doyle defined the character—a vain, well-groomed, George Michael type. And Strong was not a very promising actor. But hearing how he wrapped his voice around "Mustang Sally" crystalized many things for Parker. He'd found two key ingredients that would make his film memorable.
One of the other contenders for the lead vocalist was Robert Arkins, perhaps the most musical of the potential Commitments members. He played eight instruments (including his main ax, the trumpet), possessed a terrific voice, and was blessed with the good looks of a credible leading man. Once the role of Deco went to Strong, Parker decided to cast Arkins as the ostensible main character of this ensemble, the band's manager Jimmy Rabbitte. Parker and the casting directors felt sorry for Arkins since he wasn't going to showcase his substantive musical talents in the movie, but Arkins claimed he never wanted to play music other than his own because of his unsatisfying teen years spent singing in a cover band. Still, we do get to hear Arkins vocal talents in the opening and closing credits—that's him singing "Treat Her Right" under the titles. 



The fictional audition montage sequence, in which Jimmy Rabbitte puts an ad in the paper and is then inundated with all kinds of dubious artists at his family's home, was quite similar to the actual casting process for the movie. Indeed everyone we see auditioning for Jimmy had auditioned for Parker and, while they might not have been right for the band The Commitments, they enrich this comical sequence in the film The Commitments. Also, many performers who didn't make the band were used in the underscore. The feature has sixty-eight musical cues, many recorded by folks who just missed getting selected to join the band.
Of the twelve musicians finally chosen, ten were actual musicians and two were not. Bronagh Gallagher, who plays one of the backup singers, Bernie McGloughlin, was a professional actor with an agent who came through the traditional casting process that occurred simultaneously to the weeks of musical auditions. Gallagher was the only person cast not hailing from the Republic of Ireland; she was from Northern Ireland and had to work at shifting her accent to sound more credibly like a Dubliner. But she had such a dynamic personality and a good enough singing voice that Parker was sold on her.
For the role of the band's only older, seasoned musician, trumpet player Joey 'The Lips' Fagan, Parker wanted to hire someone who could mentor the inexperienced actors in much the same way the on screen character mentors the band. The director considered some famous musicians for this role—even reading Van Morrison, who was rather dismissive—but ended up casting film and theater veteran Johnny Murphy, the only band member to not actually play his instrument. 
One other established actor cast in the picture was Colm Meaney, who memorably embodies Jimmy Rabbitte's Elvis-worshiping father. Meaney grounds the picture with his hilarious presence so much that when Lynda Myles and director Stephen Frears went on to make films of Doyle's subsequent novels The Snapper (1993) and The Van (1996), they used Meaney as a lead in both. (Though his names are different in the three movies for reasons of copyright, in the novels—which all take place in the fictional Barrytown section of Dublin— the character is always James "Jimmy" Rabbitte, Sr.)


Parker insisted on five weeks of rehearsal—an unheard of amount for a modest budget movie. The time spent was invaluable both from a technical standpoint, as each department could figure out the various complexities of each sequence in advance of shooting, and for blending the written screenplay with the specific idiosyncrasies of the cast. Clement and La Frenais refined the characters to more closely match the performers. Parker swapped lines around as it often became clear that certain attitudes and delivery styles were more natural to one person over another. He also discovered that the female cast members were, by in large, far stronger actors than the males, so he moved several humorous lines from the boys to the girls. He also had his actresses read the male roles during rehearsals, figuring that, being musicians with ears for rhythms and phrasing, the male actors could pick up and emulate the more nuanced and comical line readings the female actors found when running the scenes. 
The undisciplined, amateur ensemble polished itself into a diamond in the semi-rough that Parker later called the most enjoyable cast he'd ever worked with. Parker was not a stranger to this type of movie, having made Bugsy Malone (1976), a musical comedy where kids star as Prohibition-era gangsters, and Fame (1980), which follows the lives of eight students through their years at New York City's High School of the Performing Arts. Neither picture had been especially pleasant for Parker, who didn't get on well with many in each cast. The director described his other musical film, Pink Floyd: The Wall (1982), conceived and written by the temperamental Roger Waters and starring the volatile Bob Geldof, as "one of the most miserable experiences of my creative life." But he claimed that making The Commitments was his happiest time working.



The delight in making the movie comes across in the pleasure of watching it. For my money, it is unquestionably Parker's greatest picture. Every choice he makes pays off. It might sound logical to cast real musicians in a film about musicians rather than actors, but that creative decision almost always backfires on filmmakers because, in practice, it is much easier to teach talented actors to fake playing instruments and credibly lip-sync to another singer's vocals than it is to turn professional musicians into decent actors. But such is not the case here.
Instead of pre-recording the vocals for the on-screen songs, as is the standard production technique for musical sequences in most movies, Parker captured all the vocals live on film, via a unique method. Abstaining from using hidden ear pieces concealed in the band's ears, Parker hired U2's sound engineers to come up with a playback system where the pre-recorded instrumental tracks could be blasted on set at top volume, to help engender authenticity in the live performances, but played slightly out of phase, so as to enable clean audio recordings of the live vocals. Rather then starting his coverage with master shots and then moving into close-ups, Parker's first setups for the musical numbers would be close-ups of the lead singer. He would shoot until they had a vocal track that he liked, then commit that take to the multi-track playback, then move on to filming and recording the backing vocals, and then the medium and wide shots. This reverse approach to shooting and lighting made work complicated for cinematographer Gale Tattersall, but it gives the film the organic, felt sense of authenticity that many musical movies that attempt a similar approach fail to achieve. 

By the end of production, the now real-life band The Commitments became so tight they were able to tour with the picture as it rolled out its international release; even jamming with Wilson Picket at American screenings—an honor the fictional band gets denied in the movie. But, aside from the premieres, The Commitments never continued on as a band—unless you count the unofficial "stars of The Commitments," the name under which the film's "stars" Dick Massey, Ken McCluskey, and Dave Finnegan often toured small venues (occasionally joined by Andrew Strong). Other than that, the cast dispersed and went on to their own projects much the same way as their characters do. 


Andrew Strong got a recording contract from MCA as soon as the film was finished but, like Deco, his volatile personality may have dampened his chances for major success. All three of the actresses who played the female vocalists segued to careers as both actors and singers. Maria Doyle Kennedy released many albums and played recurring roles on the TV shows Father Ted, The Tudors, Downton Abbey, and Orphan Black. Angeline Ball worked extensively on Irish Television, stage, and in movies—including John Boorman's The General (1998) and The Tiger's Tail (2006). Bronagh Gallagher got small parts in many memorable features such as Pulp Fiction (1994), Star Wars: Episode I—The Phantom Menace (1999), and Sherlock Holmes (2009).


The piano player Michael Aherne continued working as a traffic planner and church organist, the two jobs he had before taking time off to make The Commitments. Félim Gormley, already an accomplished session saxophonist before the film, continued playing his horn on hundreds of recordings. And Robert Arkins, whose charming performance as Jimmy Rabbitte holds the picture together, chose not to pursue acting and returned to playing in bands and recording music. Andrea Corr, who has the tiny role of Jimmy Rabbitte's little sister, went on to the most successful career of all the young cast, as a member of the Irish pop/rock/Celtic musical group The Corrs. Along with her brother and two sisters, who first performed as a band when they auditioned for The Commitments, she went on to sell more than 30 million albums, tour with (and upstage) acts like U2, Celine Dion, and the Rolling Stones, and play Juan Perón's mistress in Alan Parker's film adaptation of the Andrew Lloyd Webber / Tim Rice musical Evita.
Glen Hansard, whose guitarist character Outspan Foster is last seen in The Commitments busking on Grafton Street in Dublin, returned to busking on that same street in 2007 in the film he starred in and wrote the music for—John Carney's wonderful romantic musical drama Once (2007). The raw, ultra-low-budget indie can almost be viewed as a repudiation of the "Hollywood slickness" employed by Parker in The Commitments. Indeed at the time of its release, Hansard and Carney (formally the bassist in Hansard's band The Frames) occasionally inferred that Once was, in some small ways, a reaction to The Commitments—an attempt to make a more realistic and authentic movie. But the unexpected runaway success of Once, which grossed over 20 million dollars, was adapted into a stage musical, and won Hansard and his costar Markéta Irglová an Academy Award for their original song "Falling Slowly," seems to have caused Hansard to look back more fondly at his experience with Parker.  
The Commitments is always worth revisiting.  No matter when you start watching it you never want to stop.  It remains one of the few popular films from the '90s that I consider truly timeless. It's a light comedy underscored by rich subtexts concerning class, identity, self-worth, and community, but, unlike many popular Irish and British releases that followed, it never panders or succumbs to pretentiousness. The movie shines with the polish of a studio picture and grabs hold with the spirit of a scrappy indie. Like the music it celebrates, it tells a simple narrative that resonates deeply on a wide range of levels. And if you've ever been in a band yourself—the picture rings all too comically and wistfully true.