Knock Down the House
★★★☆☆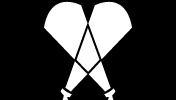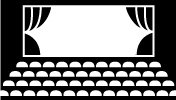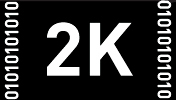 Directed by
Rachel Lears
Produced by
Rachel Lears, Robin Blotnick, and Sarah Olson
Written by
Robin Blotnick and Rachel Lears
With:
Alexandria Ocasio-Cortez, Cori Bush, Joe Crowley, and Paula Jean Swearengin
Runtime: 86 min
Release Date: 01 May 2019
Color/Aspect: Color / 1.85 : 1
Cinematography:
Rachel Lears
Editing:
Robin Blotnick
Music:
Ryan Blotnick

Runtime: 86 min
Release Date: 01 May 2019
Aspect Ratio: 1.85 : 1
Color
Knock Down the House
★★★☆☆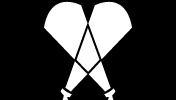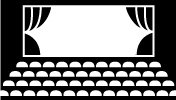 Rachel Lears's documentary Knock Down the House follows four women with no prior political experience who mounted primary challenges to powerful Democratic incumbents in the 2018 midterm elections. Each are progressives endorsed by the organizations Justice Democrats and Brand New Congress who want a more representative government that is less beholden to corporate interests. Lears began the project the day after Donald Trump's election and chose her four subjects well. Paula Jean Swearengin is a coal miner's daughter from West Virginia outraged by the destruction the coal industry has brought to her state and her fellow citizens, and the lies that industry tells about job creation and health risks. Cori Bush is a former nurse from the district of Missouri that includes Ferguson who is inspired to run after becoming involved in the protests over Michael Brown's murder. Amy Vilela of Nevada decides to run after loosing her daughter to a blood clot when a hospital refused to treat her because she couldn't provide proof of insurance. And Alexandria Ocasio-Cortez from the Bronx New York runs because she feels the representative from her district is deeply out of touch with his constituents.  
Though they are part of a movement of insurgent candidates challenging congressional incumbents, each of these women seems unlikely to win—they lack the money, endorsements, name recognition, and experience of their powerful opponents. On paper, the least likely to succeed seems to be Ocasio-Cortez, a waitress and bartender taking on a ten-term incumbent who is also the Democratic Caucus chair. But she becomes the center of the film because she is tailor-made for this moment in political history. Ocasio-Cortez is smart, young, attractive, personable, positive, bi-lingual, quick on her feet, camera-ready, social media savvy, and a deft public speaker who gives detailed answers rather than empty spin to questions from media figures, debate moderators, and ordinary folks alike. 
Ocasio-Cortez's victory over her opponent, Joe Crowley, was seen as the biggest upset in the 2018 midterm primaries. Yet Lears wisely resisted the pressure to turn her film into "the AO-C movie" and sticks to her intended structure of following four different candidates in four different parts of the country, even though they don't all win their races. One of the film's main points, which we hear Ocasio-Cortez express over the phone after one of the early elections, is that a hundred insurgent progressive women candidates need to run in primaries so that even one can win in the general election.
Knock Down the House follows these women with fly-on-the-wall intimacy. Lears, who shoots most of the movie herself, employs a cinema verite aesthetic with no talking heads, no graphs or charts, and no insipid clips from animated TV shows or late night comedy programs. The only people who address the camera are the four women themselves, who speak directly to Lears and, through her, to the audience. This is almost always the most effective approach to documentary filmmaking but it's especially potent in cases like this where the filmmaker is an advocate for their subject. Rather than telling us what we should think, Lears and co-producer/co-writer/editor Robin Blotnick provide viewers intimate access to these women as they embark on their daunting task, and we get to observe them through many ups and downs, successes and failures, moments of great strength and raw vulnerability.
It's unfortunate we don't get to witness more interaction between the four candidates, who attend several meetings, rallies, and political functions together. The film only seems to have time to focus on their individual races, their signature issues, and a bit of their backstories. We get a sense of the grassroots organizations behind them and some consultants who meet with more than one of them, but this picture is mainly concerned with conveying their underdog status and the fierce courage and determination they each possess in order to take on such a challenge.
Many will say Lears lucked out because one of the subjects she picked for her film became the biggest rising star of the political left while her cameras were rolling, but that sentiment diminishes one of the main talents of any good documentarian—the ability to identify and capture something special happening that most of us wouldn't notice until after it has occurred. And the facility of these filmmakers to spot an opportunity and persistently pursue it while remaining true to their goals, intentions, and values is a sublime analogue to what these four women do with their campaigns. 
NOTE: I was an early supporter of this project through a non-profit organization that grants funds to all kinds of documentary films every year.
Twitter Capsule:
Lears' ability to spot an opportunity and doggedly pursue it while remaining true to her intentions and values is a sublime analogue to the four 2018 female insurgent candidates whose campaigns she chronicles. 

Directed by
Rachel Lears
Produced by
Rachel Lears, Robin Blotnick, and Sarah Olson
Written by
Robin Blotnick and Rachel Lears
With:
Alexandria Ocasio-Cortez, Cori Bush, Joe Crowley, and Paula Jean Swearengin
Runtime: 86 min
Release Date: 01 May 2019
Color/Aspect: Color / 1.85 : 1
Cinematography:
Rachel Lears
Editing:
Robin Blotnick
Music:
Ryan Blotnick

Runtime: 86 min
Release Date: 01 May 2019
Aspect Ratio: 1.85 : 1
Color
How I Rate Films
★★★★★
One of the 5000 greatest films. Usually only awarded after repeat viewings, so there are more five-star films from decades past than recent years.
★★★★☆
An excellent film. Possibly one of the 5000 and certainly worthy of repeated viewing.
★★★☆☆
A good film well worth seeing. Films listed at the top of this ranking could end up one of the 5000.
★★☆☆☆
A disappointment, an interesting failure, or just a bad movie. Still, maybe worth seeing: I often enjoy the top two-star films in a given list more than the bottom three-star films.
★☆☆☆☆
A bad, rant-worthy film. Should be avoided regardless of hype or talent involved.
☆☆☆☆☆
One of the worst films.
---
Annotations Key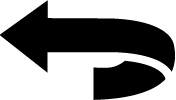 Film from the previous year released this year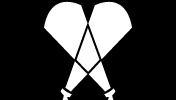 Seen during film's original release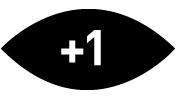 Seen more than once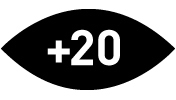 Seen more than twenty times
Film Formats: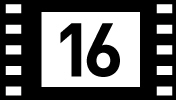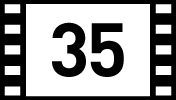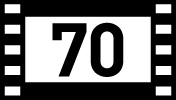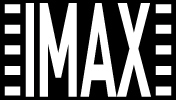 Digital Formats: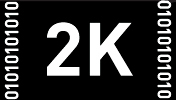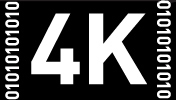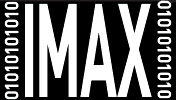 Home Formats: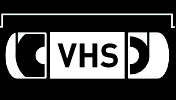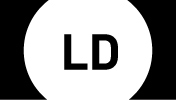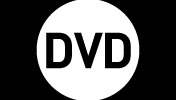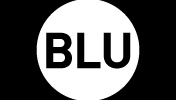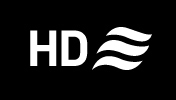 Screening Context: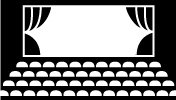 Theater/Cinema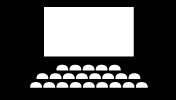 Screening Room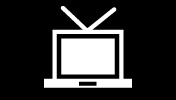 TV/Portable Device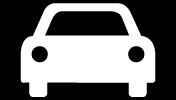 Drive In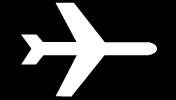 Airline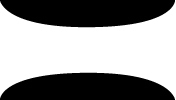 Cinerama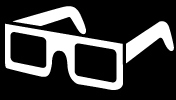 3D