Cats
★☆☆☆☆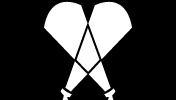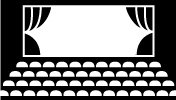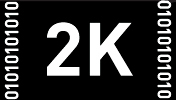 Directed by
Tom Hooper
Produced by
Tim Bevan, Eric Fellner, Tom Hooper, and Debra Hayward
Screenplay by
Lee Hall and Tom Hooper
Based on the stage musical by
Andrew Lloyd Webber
Based on the poetry collection Old Possum's Book of Practical Cats by
T. S. Eliot
With:
James Corden, Judi Dench, Jason Derulo, Idris Elba, Jennifer Hudson, Ian McKellen, Taylor Swift, Rebel Wilson, Francesca Hayward, Robbie Fairchild, Daniela Norman, Steven McRae, Naoimh Morgan, Danny Collins, Laurie Davidson, Freya Rowley, Melissa Madden-Gray, and Ray Winstone
Runtime: 110 min
Release Date: 20 December 2019
Color/Aspect: Color / 2.39 : 1
Cinematography:
Christopher Ross
Editing:
Melanie Oliver
Music:
Andrew Lloyd Webber

Runtime: 110 min
Release Date: 20 December 2019
Aspect Ratio: 2.39 : 1
Color
Cats
★☆☆☆☆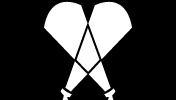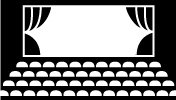 A movie version of Andrew Lloyd Webber's theatrical mega-musical Cats was a dubious proposition, even under the best of conditions. While the stage spectacular, now thirty-eight years old, has been a phenomenal success, it was always a bit of a joke. Critics HATED Cats, and have always hated Cats, so much so that the show became synonymous with all that's terrible about overproduced, overhyped, shallow, tourist-baiting, blockbuster Broadway. If you know anything about the musical Cats, it's that Cats is a bad show. And that it drew crowds and made money.  Its run is still the fourth-longest among musicals in the history of London's West End, and on Broadway, its run is the fourth-longest ever. It saved, ruined, and changed live theater by establishing a global musical market and by focusing producers and backers on big-budget, family-friendly blockbusters.
Since it was such a success with the theater-going public, surely it would make a successful movie, right? Well, not really. It's hard to see how this plotless musical could translate easily to film. After all, the principal pleasures of the show were its spectacular immersive staging and the novelty of seeing gifted Broadway dancers dressed in simple costumes pretending to be anthropomorphized felines.  
Steven Spielberg planned an animated adaptation of the musical in the '90s to launch his proposed animation studio Amblimation, but neither the project nor the studio got off the ground. The idea of an animated Cats makes some sense, but, again, there's no story to hang a film on, and all the dancing and set design would not be part of a cartoon adaptation. A direct-to-video version was released in 1989 but, like most recordings of live theater, it failed to capture what was unique about the production beyond simple documentation.
Cats was the first Broadway show I ever saw, and I was truly enthralled by the way it was produced and staged. It helped foster my love of live theater. I dutifully got the double LP original cast recording and listened to it so many times at age eleven that the songs are pretty much burned into my memory, though I have not thought of them nor tried to recall them for almost forty years. As a tween, I was not equipped to judge the artistic merit of Webber's compositions, but it was always clear to me that the T. S. Eliot poems on which the musical is based were simple, whimsically light efforts written for children. Webber, for the most part, treated them as such. He set Eliot's work to catchy music. Cats was never meant to be any kind of profound show. It was meant to be a fun, can't-miss blockbuster of a theatrical event.
All the songs are forgettable and impossible to imagine having any life outside of the musical, with the exception of its signature number "Memory," a pastiche of Eliot lines transformed into lyrics by Trevor Nunn and set to music by Webber. Arguably the all-time most successful song from a stage musical, "Memory" became a huge mainstream hit covered by dozens of popular vocalists. As the lament of a former glamour girl (or glamour cat), the song has resonance for anyone who's ever felt past their prime, and it's the kind of emotional showstopper, with lots of ups and downs that ends in a "belt it out to the back row" verse that great singers love to sing.
Now, the big-screen version of Cats (2019) arrives, directed, co-produced, and co-scripted by Tom Hooper (The Damned United, The King's Speech, Les Misérables). It is faithful to the musical, making only a couple of gender flips and repurposing a few characters in an attempt to make the slim narrative a tiny bit more substantial. The biggest change is the elevation of a background character named Victoria to the status of protagonist. Essentially an ensemble player in the live show, with a notable solo dance at the top of the musical, Victoria (played by ballet dancer Francesca Hayward) becomes the audience surrogate in the film. She's an outsider cat who gets tossed in the garbage by her former owners in the opening sequence and discovers the unique clan of cats which the musical centers on—the Jellicles. This tribe of kitties has an annual tradition where their leader, Old Deuteronomy, chooses one of the cats to be reborn into a new life on "the Heaviside Layer."
In another notable change, most of the songs about the individual cats get sung by those characters themselves, rather than by the company singing about them. In the abstract, this change seems logical, especially with name-actor casting, but it's surprising how much this alteration damages the overall effect of the show and makes it feel even more episodic. Of course, there's also the obligatory new song written for, and inserted into, the movie to enable it to compete for all the best original song awards. Written by Webber and pop singer-songwriter Taylor Swift (who also plays a cat in the film), "Beautiful Ghosts" is little more than the uninspired inverse of "Memory," sung from the youthful perspective of someone wondering if she'll succeed in creating memories of her own.
The picture attempts to retain the humans-dressed-up-like-cats aesthetic of the live show by filming live-action actors in furry costumes and then digitally enhancing them to render a more seamless blend of human and feline. Again, the concept seems like an effect that potentially should work, but it doesn't.  It was executed awfully. These cats, with their long, slim dancer's bodies and articulated tails, are not all that different from the blue Na'vi characters in James Cameron's Avatar (2009). Yet watching Cats you would think it was a movie made fifteen years earlier than Cameron's CGI benchmark, not a decade after it.
It's not that the CGI enhancements create entities that cross the uncanny valley—these cats look like dancers in costumes that only suggest feline characteristics—but they often seem prevented from moving in an organic way, which defeats the purpose of shooting with live actors in the first place. In addition to the awkward look of the characters, the garish, digital-stage environment they inhabit is repugnant—a neon-colored hellscape vision of a London street. And Hooper shoots the film in a frenetic, rapidly cut, herky-jerky style totally inappropriate for a movie musical. 
The cast is a mix of dancers and celebrities, all of whom make fools of themselves.  Idris Elba as Macavity, the ostensible villain of the piece, should come off as sexy and mysterious, but he pulls off neither. As Victoria, Francesca Hayward's performance amounts to little more than staring past the camera looking wide-eyed and scooting into the center of the frame, where she does a few toe-shoe steps like a nine-year-old eager to show off what she's learned after taking two ballet lessons.
At thirty-eight, Jennifer Hudson seems too young to play Grizabella, but she musters up all the pain, rejection, and hardship she must have endured before her American Idol fame to put across a decent version of "Memory." Still, her character comes across as far less significant in the movie version than it needs to for its anemic narrative to work.  Ian McKellen is given a little showcase as Gus the Theatre Cat, an aging feline of the footlights, but McKellen can't sing, and with his goofy make-up he can't bring any gravitas or dignity to the role. In the stage show, the actor playing this character transforms into a pirate cat named Growltiger, whom the wistful Gus once played in his youth. In this version, Growltiger is a separate character portrayed by Ray Winstone, who also can't sing and who also brings zero menace to a supposed villain. James Corden shamelessly milks every possible moment as the overweight, cat-about-town Bustopher Jones. I suppose when you sign up to do a film version of Cats, you might as well give it everything you've got, but we grow tired of Corden's shtick halfway through his song.
Still, I'd take an entire feature-length version of Bustopher Jones over Rebel Wilson's performance as Jennyanydots. This character is the first cat we meet in the show who is "competing" to be chosen by Old Deuteronomy. What Wilson and the filmmakers do with her number torpedoes and sinks the movie within the first ten minutes to a degree it can never recover from. While the CGI is terrible across the board in Cats, in the Jennyanydots sequence it is downright unacceptable. Featuring chorus lines of dancers dressed as mice and cockroaches shrunk down to roughly the size they would be if Wilson were an actual cat, there is no possible way for many of the shots in this number to look like anything other than what they are—dancers in bad costumes moving about on a green screen, then awkwardly composited into a shot. And when Jennyanydots eats some of these human costumed dancers (gross!), the compositing looks like it was done by kids at a summer camp using decades-old consumer-level software. Wilson's broad, sloppy interpretation is headache-inducing. In her post-Pitch Perfect career, this actor's participation has been the worst aspect of many dreadful movies—Cats makes four terrible performances in four God-awful films in 2019 alone (Isn't It Romantic, The Hustle, and JoJo Rabbit).
As Old Deuteronomy, Judi Dench is not required to do much beyond looking frail and dignified, which she does fine. Her costume is also one of the more effective, and its digital enhancements look pretty good—at least in the finished version of the film that replaced the not-quite-completed picture that was rushed into theaters to make its release date. (This unfinished release is an extreme but easy-to-understand example of a problem that afflicts many big-budget movies whose opening days are mandated before their cameras even start rolling--there is not enough time for a proper editing and post-production process)
Dench almost survives playing Old Deuteronomy until she's called upon to perform the show's closing number, "The Ad-Dressing of Cats." This is a song so silly and so slight that in order for it to work (on stage or on film) the audience must be totally enchanted by everything in the show that leads up to it. Since Hooper and Company make all the wrong choices in this adaptation, by the time Dench sing-speaks through the lengthy ditty (she's another actor in this musical who can't sing), the film has broken down so completely that it couldn't sustain the most magnificent of closing numbers. The degree of failure in Cats is so spectacular that it can't qualify as "so-bad-its-good" camp.  So when Dench puts forth the astonishingly clodhopping finale, it's so laughably bad that even I would forgive movie audiences for loudly mocking and carrying on during the entire sequence.
Less famous, up-and-coming talents—like American singer/dancer Jason Derulo as Rum Tum Tugger, Australian ballet dancer Steven McRae as Skimbleshanks, British actor Laurie Davidson as Mr. Mistoffelees, and the French hip-hop/dancer/choreographer/model/producer/entrepreneur duo Les Twins as Plato and Socrates—fail to make the impresive impression I'm sure they hoped for. The only performer to avoid total embarrassment is Taylor Swift. As the assertive and sultry Bombalurina, she's only on screen for one big number late in the show, and then she hightails it out of there.
Swift sings the song "Macavity," about the show's villain. Originally written as a warning about the evil trickster Macavity, in the film the song becomes a tribute, praising his greatness. Part of why this number works so much better than all the others is because Swift is the only cast member who gets to belt out her song in a full-throated, up-tempo style, and she's singing about another character rather than about herself. That is, her song is performed as most of these songs were originally written to be sung on stage. Hooper and Webber, and whoever arranged and orchestrated the tunes for Cats the movie, take the route of many film versions of musicals: they have their cast hold back while singing.  Instead of the cast trying to reach the third balcony, they downplay their vocal performances. Often staged in close-ups, the actors even whisper some of the lyrics and place long, drawn-out pauses between words. But rather than give the songs a more intimate vibe, this approach turns these fun, bouncy little melodies into pretentious, insufferable showtunes. Of all the bad choices in this movie of bad choices, the reigning in of the musical's music is the worst decision the filmmakers made.
I have a zero star rating for films that I truly despise and wish I'd never seen. Cats does not quite merit that rating. As terrible as it is, it's not painful to watch. It is just a really really bad movie. I don't believe it could have ever been a good movie, but it should not have ended up as the worst picture of the year. A fanciful film adaptation of a plotless popular musical with all of its songs intact is a far more easy project to pull off than something like the final installment of the most popular film series of all time—the movie I rank just one notch above Cats in my 2019 line up. But Cats is such an ill-conceived disaster that it belongs in the bottom spot of this rather dismal year of cinema. The fact that critics have overhyped it (even though the hype is all negative rather than positive) might qualify it as the quintessential film of 2019.

Twitter Capsule:
Yes, it is the worst film of the year; but what makes it so bad is that, while a faithful Cats movie could never actually be good, the only way for a movie like this not to reach the incredibly low bar of success set for plotless musical adaptations is for every choice made by the filmmakers to be the wrong choice.

Directed by
Tom Hooper
Produced by
Tim Bevan, Eric Fellner, Tom Hooper, and Debra Hayward
Screenplay by
Lee Hall and Tom Hooper
Based on the stage musical by
Andrew Lloyd Webber
Based on the poetry collection Old Possum's Book of Practical Cats by
T. S. Eliot
With:
James Corden, Judi Dench, Jason Derulo, Idris Elba, Jennifer Hudson, Ian McKellen, Taylor Swift, Rebel Wilson, Francesca Hayward, Robbie Fairchild, Daniela Norman, Steven McRae, Naoimh Morgan, Danny Collins, Laurie Davidson, Freya Rowley, Melissa Madden-Gray, and Ray Winstone
Runtime: 110 min
Release Date: 20 December 2019
Color/Aspect: Color / 2.39 : 1
Cinematography:
Christopher Ross
Editing:
Melanie Oliver
Music:
Andrew Lloyd Webber

Runtime: 110 min
Release Date: 20 December 2019
Aspect Ratio: 2.39 : 1
Color
How I Rate Films
★★★★★
One of the 5000 greatest films. Usually only awarded after repeat viewings, so there are more five-star films from decades past than recent years.
★★★★☆
An excellent film. Possibly one of the 5000 and certainly worthy of repeated viewing.
★★★☆☆
A good film well worth seeing. Films listed at the top of this ranking could end up one of the 5000.
★★☆☆☆
A disappointment, an interesting failure, or just a bad movie. Still, maybe worth seeing: I often enjoy the top two-star films in a given list more than the bottom three-star films.
★☆☆☆☆
A bad, rant-worthy film. Should be avoided regardless of hype or talent involved.
☆☆☆☆☆
One of the worst films.
---
Annotations Key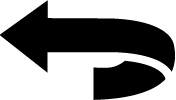 Film from the previous year released this year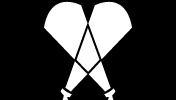 Seen during film's original release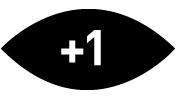 Seen more than once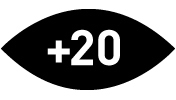 Seen more than twenty times
Film Formats: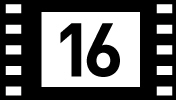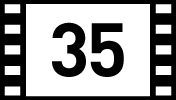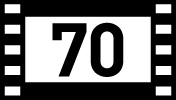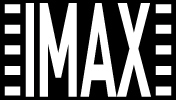 Digital Formats: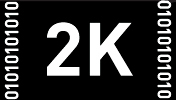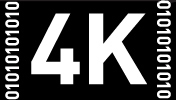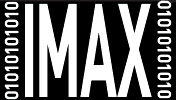 Home Formats: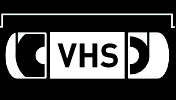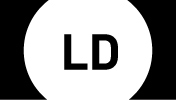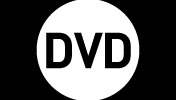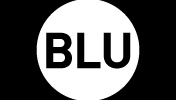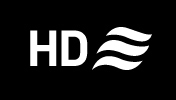 Screening Context: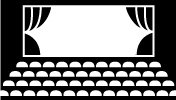 Theater/Cinema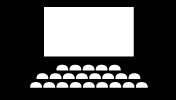 Screening Room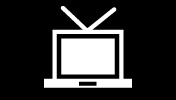 TV/Portable Device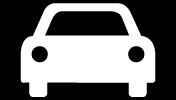 Drive In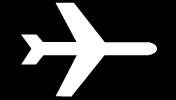 Airline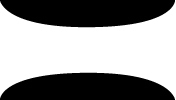 Cinerama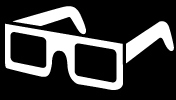 3D