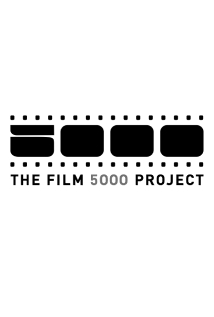 Blue Is the Warmest Color, Abdellatif Kechiche's adaptation of Julie Maroh's Blue Angel, is the first film based on a graphic novel to win the Cannes Palm d'Or. The film is a comprehensive coming-of-age story about a high school girl named Adèle who initiates a passionate romance with a slightly older, but far more experienced, lesbian art student named Emma. There are many movies about first love, but few as immersive or sexually graphic as this. The picture clocks in at 179 minutes and has sparked a great deal of controversy because of its lengthy and brightly lit sex scenes---some mainstream critics have called them pornographic, and some queer critics say they are laughably false. While the film doesn't exactly fall within the parameters of my favorite genre, the brief-encounter picture (there is nothing brief about this movie), this is the kind of love story that always engenders a positive response from me.
Blue Is the Warmest Colour is special because of the rich, furtive, and deeply vulnerable central performance from its lead actress, newcomer Adèle Exarchopoulos. The film's original French title, The Life of Adèle – Chapters 1 & 2, is apt because this is the story of how a first love affair can consume one's entire identity, practically negating everything a person felt they were before. Rather than tell the complete  "life of Adèle," the film chronicles the life of Adèle's relationship Emma, but from her perspective that might as well be her entire life. Kechiche and his actors capture this all encompassing state better than almost any other film I've seen about first love. As Emma, Léa Seydoux does not deliver the same raw and sublimely authentic performance as Exarchopoulos, but fortunately this is Adèle's story and the film's perspective never wavers away from her point of view. Adèle is a voracious character, and not only when it comes to sex--the scenes where she's eating spaghetti will make audiences hungry even more than the sex scenes will arouse them. She is also a shy and reserved character; at first too timid to be honest about her desires with her friends and family, and then all the more unsure about what to do once she does come into her own. This tentative but vivid passion makes her fascinating to watch and easy to identify with. One need not be a lesbian (or attracted to women) to connect and respond to the full range of feelings Adèle experiences over the course of the picture. 
As for Kechiche's cinematic style, it is the familiar, handheld, super close-up way of shooting that so many contemporary directors favor. While this approach certainly can create intimacy in a film, and often captures performances from actors that feel honest and authentic, it also renders a picture somewhat bland and, to my eyes, ordinary. Of course Adèle is an ordinary girl in many respects, but the film is representing passions and emotions that are extraordinary, and I wish this grandness were reflected visually at least some of the time. Also, for a film that delves so deeply into the minutia of the relationship, there a few key questions that go answered, such as what became of the woman Emma was with when she first met Adèle? Considering how the narrative unfolds, that information seems more than relevant. Still, despite my quibbles, the film is an intoxicating rendering of how sometimes one can only feel complete in relation to another person.