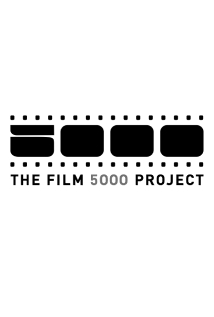 America was built by slave labor, and the nation has been engaged in a continuing dialogue about race ever since. So it's surprising that there have been so few Hollywood films about slavery, and that of those few, almost none have been told from the perspectives of the slaves themselves. A likely explanation for this neglect might be that slavery is such a shameful part of our history that most Americans prefer not to dwell on it. The unparalleled commercial success of the 1977 television miniseries Roots, based on Alex Haley's novel about his enslaved ancestors, made it clear that audiences have a robust desire for filmed stories about the lives of slaves, yet mainstream filmmakers have stayed away from this important and robust subject. Perhaps it takes a director from another country to make a great movie about this vile aspect of American history, as British filmmaker Steve McQueen has done with 12 Years a Slave.
Like Roots, 12 Years a Slave is based on real people and events and features A-list stars in roles ranging from tiny cameos to major supporting parts. This all-star casting can be quite distracting (even if there's no one whose presence in the film is as awkwardly jolting as O.J. Simpson's was in the first episode of Roots), as can the episodic nature of the narrative. But McQueen establishes these cameos and other stylistic elements early on in the film, and he executes each one so consistently that I came to accept the presences of the famous actors as quickly as I understood the necessity of the structure or the elegant beauty of the visuals employed to tell this ugly tale.
12 Years a Slave represents a major development in McQueen's career. His previous pictures Hunger and Shame aren't film narratives as much as studies in the physical and mental states that occur when a human being tests the limits of his body's endurance.  While both of the earlier films are riveting, they work on an entirely observational level: we can't look away as the main character (played, in both cases, by Michael Fassbender) punishes himself, but we never really identify with him to fully comprehend his agony. 12 Years a Slave is also about a man suffering through a prolonged and torturous ordeal, but this time we connect completely with him and gain a visceral understanding of his situation in addition to an intellectual perception. This is due in large part to the powerful nature of the source material, its eloquent adaptation by McQueen and screenwriter John Ridley, and Chiwetel Ejiofor's wrenching depiction of the main character.
Ejiofor, who made a splash in Stephen Frear's 2002 thriller Dirty Pretty Things, has been delivering excellent supporting performances in pictures like Kinky Boots, Inside Man and Children of Men for the past decade, and here he finally gets a proper showcase for his considerable talent. Ejiofor plays Solomon Northup, a cultured, property-owning Northern black family man and musician who is kidnapped in 1841 and sold into bondage. Since Northup is a free man who has everything brutally taken away from him, he's someone with whom all audiences, whether white or black, American or not, can empathize. Ejiofor shows astonishing depth in conveying Northup's terror, rage, confusion, passion, hopelessness, and will to live that we can not help but wonder how we would react in his situation.
12 Years a Slave is a survival tale as much as a historical narrative about the lives of black people in the antebellum South, and the film's episodic nature reflects the randomness and unpredictability of a slave's existence. These men and women find themselves in situations that are almost never of their own making and have everything to do with the whims of the white men and women who own them. Thus the structure of the picture and even its deus ex machina climax feel entirely appropriate. 
McQueen does not hold back when it comes to showing us the indignities and pain Northup and all slaves endured, but while the film can be difficult to watch it is not relentless in its violence. In fact, what gives the movie its power is how McQueen follows scenes depicting beatings and humiliations by lingering on what happens in their aftermath. With his impressive compositions, he creates terrible but transfixing images that illustrate how everyday life goes on even after the most egregious occurreces. Like paintings, these visuals stay in our minds far longer than the violent acts or celebrity cameos.
Northup published his book just before the Civil War began and it sold as many copies as Harriet Beecher Stowe's Uncle Tom's Cabin, which was released just a year before. It's puzzling that while Uncle Tom's Cabin remains a well-known work, 12 Years a Slave has all but vanished from the American consciousness, at least until now. This film is destined to make Northup's story the definitive depiction of slavery in popular culture for decades to come, as authoritative and universal a representation of a historical atrocity as Schindler's List or The Killing Fields.