The Florida Project
★★★★★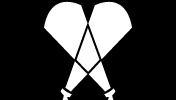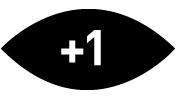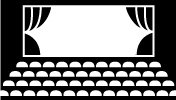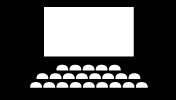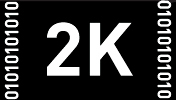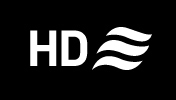 Directed by
Sean Baker
Produced by
Andrew Duncan, Sean Baker, Shih-Ching Tsou, Chris Bergoch, Kevin Chinoy, Alex Saks, and Francesca Silvestri
Written by
Sean Baker and Chris Bergoch
With:
Willem Dafoe, Brooklynn Prince, Valeria Cotto, Bria Vinaite, Christopher Rivera, Caleb Landry Jones, Macon Blair, Karren Karagulian, and Sandy Kane
Runtime: 111 min
Release Date: 10 November 2017
Color/Aspect: Color / 2.35 : 1
Cinematography:
Alexis Zabe
Editing:
Sean Baker
Music:
Lorne Balfe

Runtime: 111 min
Release Date: 10 November 2017
Aspect Ratio: 2.35 : 1
Color
The Florida Project
★★★★★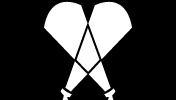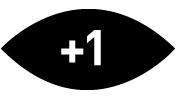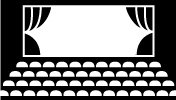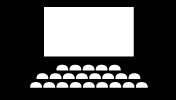 Sean Baker follows up his breakthrough, iPhone-photographed, micro-budget indie Tangerine (2015) with the fiercely original and astonishingly well-acted drama The Florida Project. The story centers on a six-year-old girl named Moonee, her group of friends, her defiant mother Halley, and the manager of The Magic Castle Motel where most of the characters live. The motel is located in Kissimmee, Florida, just outside Orlando. The fireworks over Cinderella's Castle at Walt Disney World's Magic Kingdom are just within sight, but might as well be a million miles away from the world of extreme poverty and the hard, bleak, directionless lives of these characters.
Many films explore the daily realities of poverty in present-day America, but I can think of none that get under a viewer's skin the way The Florida Project does. The picture's perspective is that of a six-year-old who knows no other reality than the one she was born into. But as viewers, we watch this film with a keen understanding of everything going on with the adults in Moonee's life—complexities and dark undercurrents she can only begin to sense. Most of the time she is blissfully unaware of all the trauma, sadness, and anger surrounding her, and most of the movie concerns the adventures she and her young playmates create for themselves—mooching from tourists, destroying property, sneaking into abandoned buildings, stealing, pranking, and causing trouble for the hotel manager.
The Florida Project might play like "poverty porn" that exploits its subject matter rather than sensitively observing it, were Baker not such a master of casting.  His actors are his creative partners as well as his subjects. Tangerine, about a day in the life of two transgender sex workers, starred actual transgender women and former sex workers Kitana Kiki Rodriguez and Mya Taylor, who were instrumental in developing the script with Baker and his co-writer Chris Bergoch.  That film's mix of professional actors, non-actors, and members of the community in which the story took place, resulted in a seamless amalgamation that felt both authentic to the lives of the characters and effective as a fictional, structured movie narrative. The leads of The Florida Project could not be more diverse in terms of experience level, and Baker must have taken radically different approaches in directing each of them.
As motel manager Bobby Hicks, the always superb Willem Dafoe (Platoon, The Last Temptation of Christ, The English Patient) delivers arguably the finest, most subtle, and multi-textured performance of his long, impressive career. Equally excellent, as Moonee's abrasive mom, is newcomer Bria Vinaite, whom Baker cast after seeing an Instagram post in which she creatively documented her new life in Miami as a way of staying in contact with friends back in New York. One can only speculate that directing a first timer with no acting experience and a thrice-Oscar-nominated veteran of over a hundred film and television roles (as well as a prolific career in experimental theater) would require divergent methods for coaxing and capturing their best work.
But the real star of The Florida Project is seven-year-old Brooklynn Prince, who plays Moonee with an astonishing combination of naturalism and cinematic charisma. To say she gives the greatest performance by a child in the history of cinema would sound hyperbolic even ten years ago—when she would be contending with the likes of Mary Badham in To Kill a Mockingbird, Justin Henry in Kramer vs. Kramer, Anton Glanzelius in My Life as a Dog, Natalie Portman in The Professional, Haley Joel Osment in The Sixth Sense, and countless others. But in the last decade it has become almost a given to expect remarkable depth and dimension, and the ability to carries large sections of a film, from children under ten years old—like Abigail Breslin in Little Miss Sunshine, Annika Wedderkopp in The Hunt, Quvenzhané Wallis in Beasts of the Southern Wild, Jacob Tremblay in Room, Sunny Pawar in Lion, and so many more. But even those of us who have built up a resistance to being wowed by the purity and honesty of recent turns by kids on screen will sill watch slack-jawed every moment of Prince on screen. Not only is her characterization truthful, Moonie has a complete narrative and emotional arc that builds to a heartbreaking climax.   
Why is it that the caliber of child acting has gotten so amazing of late? Is it because acting coaches and stage parents have finally figured out some key? Does the constant filming kids do with their phones and other devices provide an inherent level of comfort in front of a camera? I used to think these great movies starring very young kids were a result of the digital revolution and filmmakers' capacity to shoot endless amounts of takes and build performances in the editing room. But The Florida Project was produced in old-school 35mm film. Unlike Tangerine—where the iPhone photography was central to both its visual style and its marketing—there is no process or technique on display here to distract us or draw focus away from the unforced, unsanctimonious emotions that inhabit every frame. Thus, nothing about this picture feels gimmicky or forced. The dexterity of this director in collaborating with these actors, combined with the nuances of his screenplay and the incongruently colorful starkness of his setting, makes this the most profound picture of the year.
Lastly, I'll just note that for people like me, who complain about the lack of creativity in contemporary movie titles, The Florida Project might seem like more of a temporary working title than an appropriate moniker for one of the year's best pictures.  But Disney freaks (and I include myself here as well) will recognize "The Florida Project" as an early code-name for what became Walt Disney World, back when the Disney Company, with Walt himself still at the helm, was stealthily exploring plans for EPCOT and what eventually became the sprawling Orlando-based theme parks. So this is an internally ironic title; invoking both the Disney empire and "the projects" located right next door. Walt Disney World is a fascinating place with a history every bit as dark and intriguing as any real-life political, mafia, or espionage story.  The Magic Kingdom is a fantasy of eternal childhood envisioned and created by a man who was a terribly unhappy child.  The utter artifice of the place manifests a representation of American capitalistic achievement, ingenuity, innovation, optimism, craftsmanship, underhandedness, inequity, deceit, and greed. Walking around Walt Disney World is like being surrounded by all that is good about humanity and all that's evil, happily co-existing in a zone where both feel equally at home. 
Watching The Florida Project evokes a similar disquieting sensation. The sheer joy in simply being alive that the children display in all its unselfconscious, unvarnished glory, is something extraordinary to see on screen. But the likely reality of what these kids' lives will be like when they grow up is so present and tangible throughout the picture that it is impossible to purge the awareness from your mind that, unlike in the dream created and sold in the Magic Kingdom, they will not be kids forever.
Twitter Capsule:
One of the most well observed films ever made about poverty in American; captures both the unselfconscious, unvarnished joy in simply being alive and the profound heartbreak and desperation that too often comes with trying to live. 

Directed by
Sean Baker
Produced by
Andrew Duncan, Sean Baker, Shih-Ching Tsou, Chris Bergoch, Kevin Chinoy, Alex Saks, and Francesca Silvestri
Written by
Sean Baker and Chris Bergoch
With:
Willem Dafoe, Brooklynn Prince, Valeria Cotto, Bria Vinaite, Christopher Rivera, Caleb Landry Jones, Macon Blair, Karren Karagulian, and Sandy Kane
Runtime: 111 min
Release Date: 10 November 2017
Color/Aspect: Color / 2.35 : 1
Cinematography:
Alexis Zabe
Editing:
Sean Baker
Music:
Lorne Balfe

Runtime: 111 min
Release Date: 10 November 2017
Aspect Ratio: 2.35 : 1
Color
How I Rate Films
★★★★★
One of the 5000 greatest films. Usually only awarded after repeat viewings, so there are more five-star films from decades past than recent years.
★★★★☆
An excellent film. Possibly one of the 5000 and certainly worthy of repeated viewing.
★★★☆☆
A good film well worth seeing. Films listed at the top of this ranking could end up one of the 5000.
★★☆☆☆
A disappointment, an interesting failure, or just a bad movie. Still, maybe worth seeing: I often enjoy the top two-star films in a given list more than the bottom three-star films.
★☆☆☆☆
A bad, rant-worthy film. Should be avoided regardless of hype or talent involved.
☆☆☆☆☆
One of the worst films.
---
Annotations Key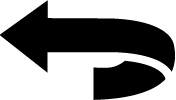 Film from the previous year released this year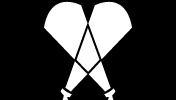 Seen during film's original release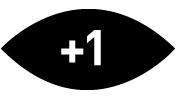 Seen more than once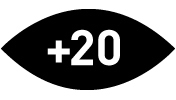 Seen more than twenty times
Film Formats: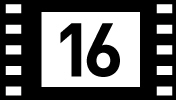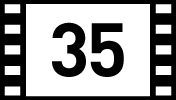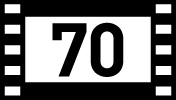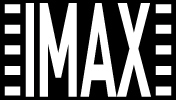 Digital Formats: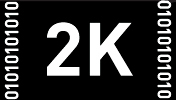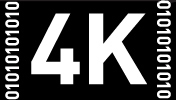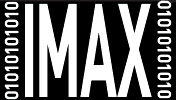 Home Formats: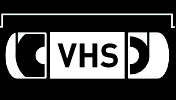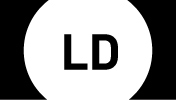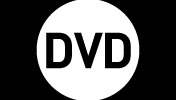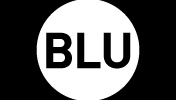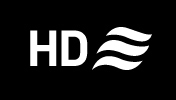 Screening Context: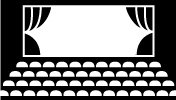 Theater/Cinema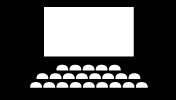 Screening Room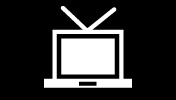 TV/Portable Device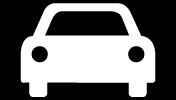 Drive In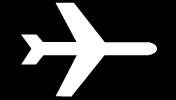 Airline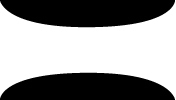 Cinerama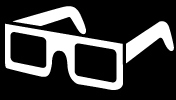 3D